Aortic Valve System Minimizes Paravalvular Leakage
By HospiMedica International staff writers
Posted on 06 May 2019
A new transcatheter aortic valve replacement (TAVR) system for patients with severe stenosis offers controlled delivery and repositionability.
The Boston Scientific (Natick, MA, USA) LOTUS Edge aortic valve system features a proprietary braided Nickel-Titanium (Nitinol) frame and an adaptive seal technology that conforms to patients' anatomy in order to create a secure seal, virtually eliminating paravalvular leak (PVL). The system is designed for strength, flexibility, and complete control during placement to ensure precise, stable, deployment and reduced procedural complications. The deployment technology also allows easy retrieval, repositioning, and redeployment.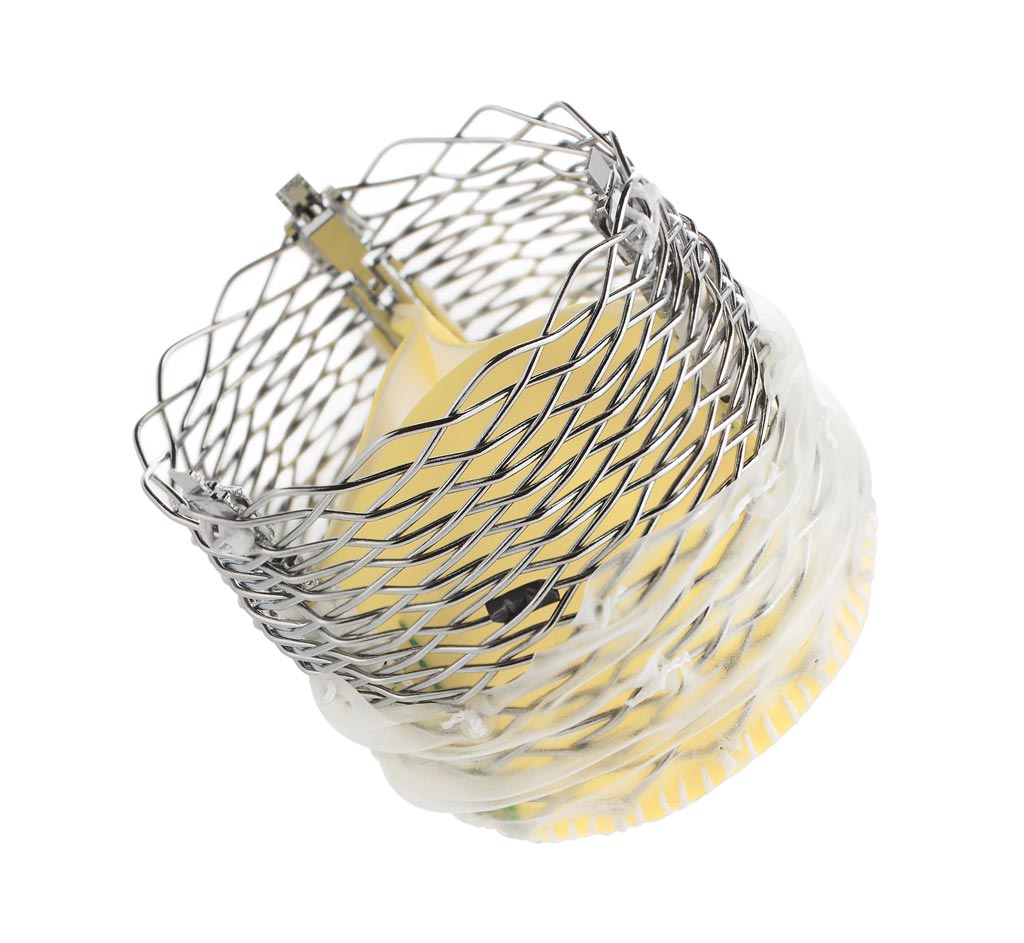 Additional features include bovine pericardium lining materials, a flexible delivery catheter that helps improve trackability, proprietary depth guard technology designed to reduce left ventricular outflow tract (LVOT) interaction and permanent pacemaker (PPM) rates by minimizing the depth of the valve during deployment, and radiopaque markers that enable the operator to confirm locking in one view. LOTUS Edge is available in 23, 25, and 27 mm outer diameters and a standard height of 19 mm.
"Bringing the much-anticipated LOTUS Edge valve system to market allows us to provide patients who aren't good candidates for traditional surgery a safe and effective treatment alternative to restore proper function to their severely narrowed aortic valve," said Kevin Ballinger, executive VP and global president of interventional cardiology at Boston Scientific. "This technology is a fundamental component of our expanding portfolio and demonstrates our continuing commitment to category leadership within the fast-growing structural heart treatment landscape."
Aortic valve disease results in dysfunction of the aortic valve, one of the four valves that control the flow of blood in and out of the heart. It is the most common valvular heart disease in the world, affecting approximately seven percent of the population over age 65. TAVR prosthetic aortic valve replacement, without the need for open heart surgery or cardiopulmonary bypass, has proven effective in high-risk and inoperable patients, and could soon become the standard of care, even in moderate and low surgical risk patients.
Latest Surgical Techniques News
Other channels