Injectable Gel Could Replace Rinses in Cancer Treatment
By HospiMedica International staff writers
Posted on 14 May 2019
A novel hydrogel that can be injected into the abdominal cavity could deliver local chemotherapy for weeks, providing a better alternative to current abdominal rinses.
Developed at Eindhoven University of Technology (TU/e; The Netherlands), Academic Hospital Maastricht (UMC; The Netherlands), and Catharina Hospital (Eindhoven, The Netherlands), the new hydrogel is liquid during the injection phase, but is programmed to partly solidify after it is released into the body. The gel is packed with chemotherapy drugs that are slowly released over a period of days or even weeks. The researchers are now planning pre-clinical murine studies for a period of up to four years to examine efficacy and safety.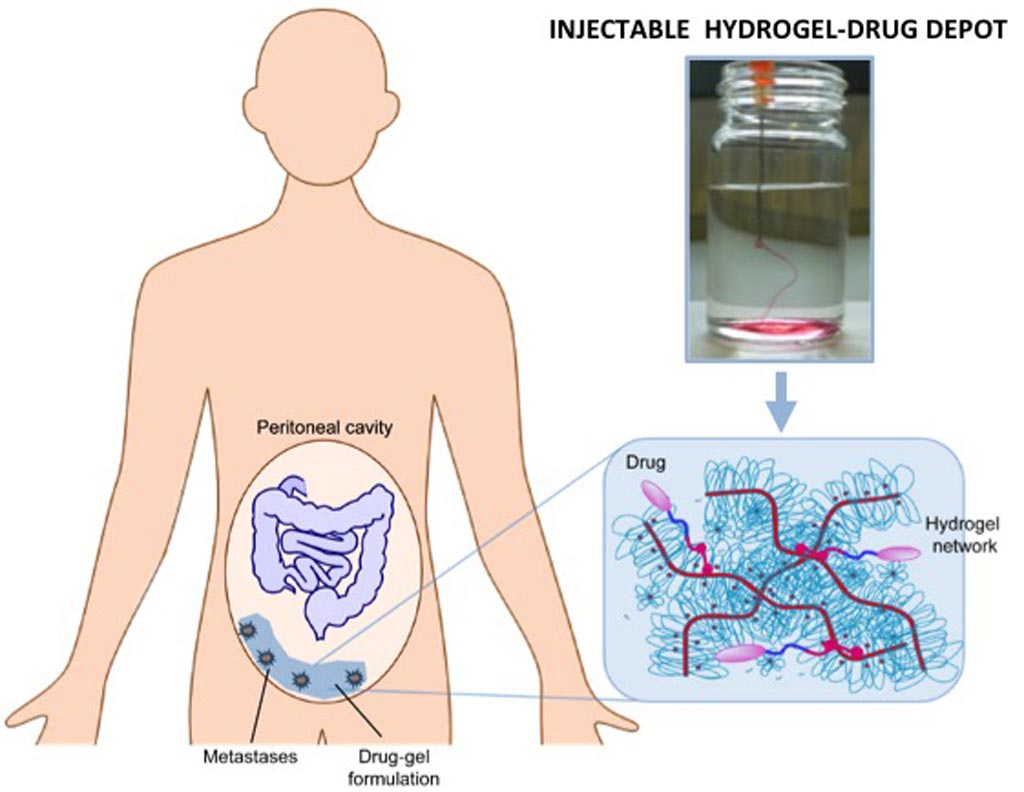 "This new treatment combines the advantage of local chemotherapy with a non-invasive, long-term administration method," said Professor Patricia Dankers, PhD, of TU/e. "Patients who are not eligible for current forms of treatment are therefore likely to be able to receive treatment using this technique."
"At the moment, the only promising treatment is an operation, in which the metastases are surgically removed, combined with a flush of local chemotherapy in which the abdominal cavity is rinsed for 90 minutes with chemo," said Professor Ignace de Hingh, MD, PhD, of Catharina Hospital: "The effect of this flush is limited because of its short duration. In addition, a large group of patients (1 in 4) is not eligible for this treatment because they are considered insufficiently fit to undergo this severe treatment. The effect then does not sufficiently outweigh the distress suffered by the patient."
Abdominal (or peritoneal) cancer is mainly caused by metastases of intestinal cancer, with one in eight patients with bowel cancer developing them in the abdominal cavity. At the moment, the only promising treatment is surgical excision followed by hyperthermic intra peritoneal chemotherapy (HIPEC).
Related Links:
University of Technology
Academic Hospital Maastricht

Catharina Hospital
Latest Surgical Techniques News
Other channels