Perfusion System Increases Donor Lung Availability
By HospiMedica International staff writers
Posted on 15 May 2019
A novel lung preservation system can temporarily ventilate, oxygenate, and perfuse lungs in order to better determine if they are viable for transplant.
The Xvivo Perfusion System (XPS) with STEEN Solution (Xvivo Perfusion, Gothenburg, Sweden) is intended to house donor lungs and preserve them prior to transplantation in patients with end-stage lung disease. The system consists of the XPS perfusion cart, XPS cart software, and an cardiac bypass system with a centrifugal pump, a heater/cooler unit, and a ventilator. The system also includes STEEN solution, a sterile, non-pyrogenic, non-toxic physiological salt solution containing human serum albumin and dextran, and fluid path and non-fluid path disposables.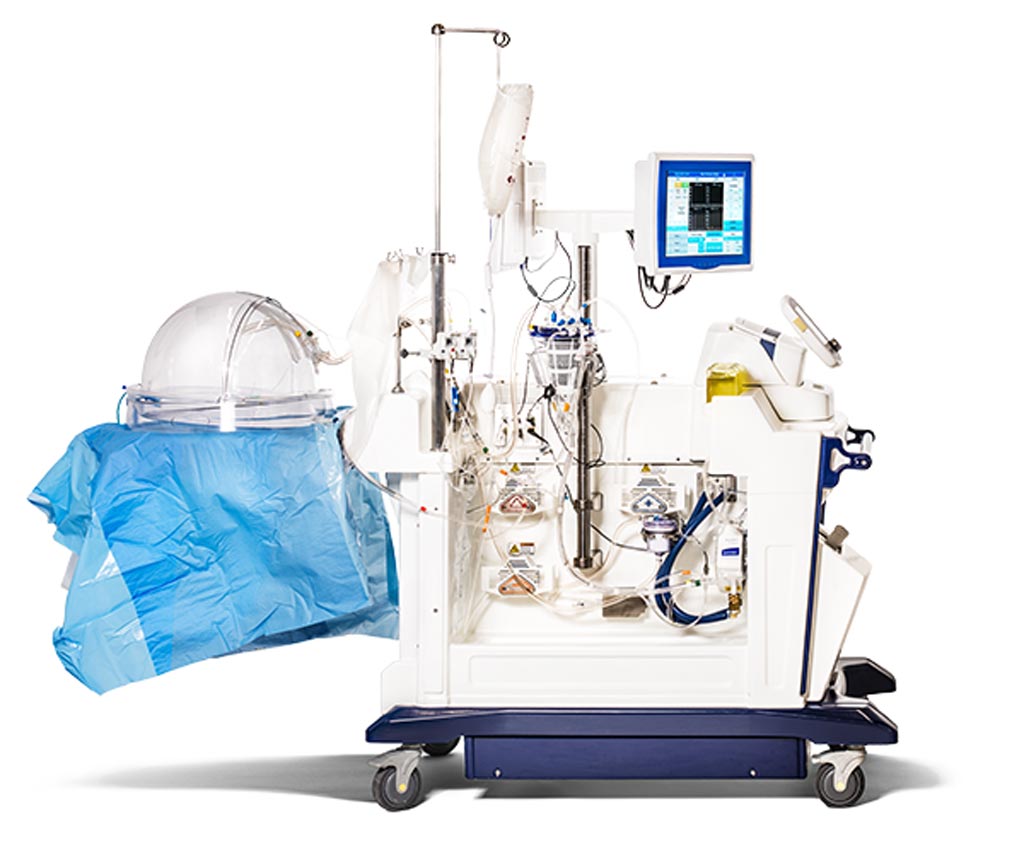 The system mimics in-vivo conditions by flushing and preserving the lungs with temporary continuous normothermic perfusion. The ventilated lung is perfused with a 15% deoxygenated suspension of red blood cells (RBCs) in STEEN solution, while critical parameters of gaseous exchange, pulmonary vascular resistance, and other key variables under normothermic conditions are monitored for up to four hours, during which time lung functions can be evaluated and assessed for viablity as a transplantable organ. If the lungs meet functionality criteria and pass the transplant surgeon examination, they are transplanted into a recipient.
"Sadly, too many patients on transplant lists die waiting for suitable lungs," said Benjamin Fisher, PhD, director of the division of reproductive, gastro-renal, and urological devices at the FDA (Silver Spring, MD, USA) Center for Devices and Radiological Health (CDRH). "Providing patients with access to safe medical devices that have the potential to be lifesaving remains a top FDA priority, and we support the development of innovative technologies that can increase the donor organ pool for transplant patients in need of suitable lungs."
STEEN solution contains human serum albumin to provide normal oncotic pressure, preventing edema formation; dextran, a mild scavenger which coats and protects endothelium from subsequent excessive leucocyte interaction and thrombogenesis; and an extra-cellular electrolyte composition (lowK +) that reduces free radical generation and avoids vascular spasm under normothermic conditions.
Related Links:
Xvivo Perfusion

Latest Surgical Techniques News
Other channels