3D Scaffolds Improve Nipple Reconstruction Techniques
By HospiMedica International staff writers
Posted on 20 May 2019
A combination of three-dimensional (3D) printed biomaterial scaffolds and autologous cell seeding are the future of breast reconstruction, according to a new study.
Researchers at Queensland University of Technology (QUT; Australia), the University of Queensland (UQ; Brisbane, Australia), and Royal Brisbane and Women's Hospital (RBWH; Australia) conducted a literature review to study the evolution of nipple reconstruction techniques and current tissue engineering and regenerative medicine (TERM) protocols, from the more established local skin flap surgical methods to modern tissue engineering approaches.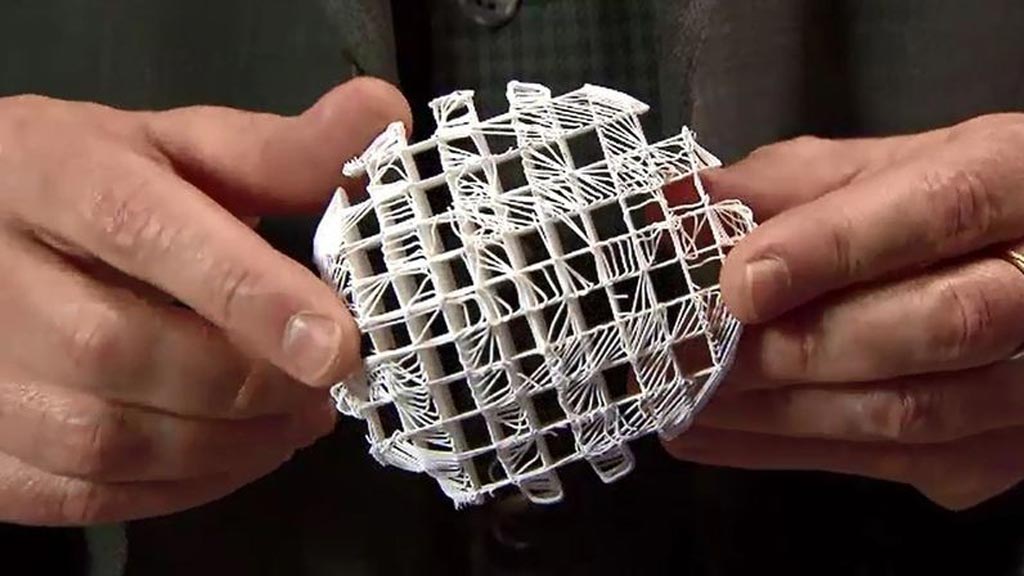 They then explored different tissue engineering concepts and how clinical outcomes could be improved for patients undergoing nipple–areola complex (NAC) reconstruction, especially cosmetic success, which is evaluated by position, shape, texture, pigmentation, and projection. They found that despite a myriad of flap and augmented-flap techniques reported in the literature, no gold standard has emerged, and to date, no one technique provides a consistently reliable method of nipple reconstruction.
They therefore propose a novel technique, whereby a 3D printed tissue-engineered construct (TEC) is used as an autologous graft to augment conventional nipple reconstruction, due to the ability of TECs to stimulate vascularization and stem cell proliferation and differentiation. According to the authors, an important consideration in animal trials will be the selection of an implant site that appropriately mimics the tension and thickness of the overlying skin following breast reconstruction. The study was published on April 16, 2019, in Tissue Engineering.
"Historically, local skin flaps were utilized for nipple reconstruction, with more recent techniques exploring the addition of implanted material. Conventional TERM techniques involve seeding a scaffold with the patients' own cells and using growth factors to promote survival," said senior author Dietmar Hutmacher, PhD, of QUT. "Tissue engineering and regenerative medicine represents a potential source of stable and biocompatible implantable tissue, which may have a positive effect on cosmetic outcomes."
NAC reconstruction may be necessitated by developmental absence, trauma, burn injury, or most commonly, breast cancer requiring mastectomy. The nipple is often viewed as the finishing touch of the entire process, holding considerable symbolic significance for patients that extend beyond the physical realm; patients have reported an improved perception of breast symmetry, softness, and sensitivity, compared with patients who underwent a breast-only reconstruction.
Related Links:
Queensland University of Technology
University of Queensland
Royal Brisbane and Women's Hospital

Latest Surgical Techniques News
Other channels