Aortic Stenosis Device Improves Valve Hemodynamics
By HospiMedica International staff writers
Posted on 21 May 2019
A novel catheter-based device mechanically scores calcifications at multiple locations on the aortic valve, restoring leaflet flexibility.
The Pi-Cardia (Rehovot, Israel) Leaflex Performer catheter is a transfemoral catheter that uses two unique mechanical structures for scoring valve calcifications. The deflectable transfemoral delivery catheter is inserted via a 16Fr sheath, positioned in the aortic root using fluoroscopic guidance. The device consists of a proprietary expander placed in the left ventricular outflow tract that lifts the aortic leaflets into contact with three scoring arms. The distal tip also features an atraumatic pigtail for safe positioning in the left ventricle, and also allows for monitoring of left ventricular pressure.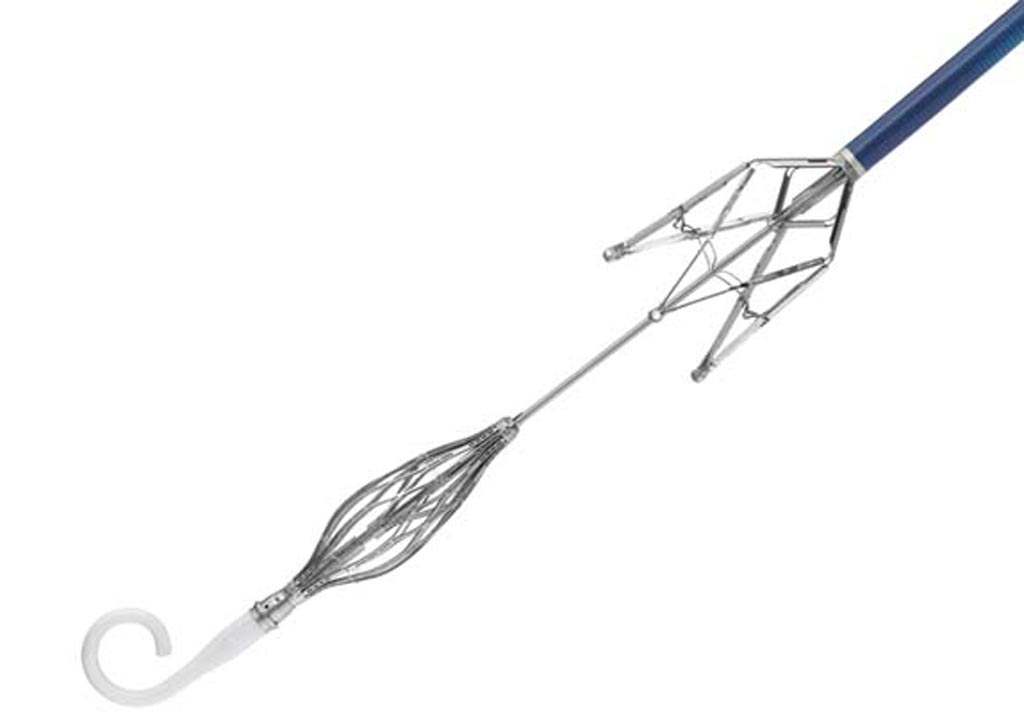 Mechanical expansion yields directed scoring of calcifications within the leaflets, and rotation of the arms allows scoring to be performed at different sections of each aortic valve leaflet. The scoring lines disrupt calcium deposits, creating multiple targeted fractures at optimal locations of valve calcification, causing them to separate. The unique scoring method helps to regain leaflets flexibility while preserving native valve integrity, thus providing a durable treatment option. It also serves as a preparatory step for improving the outcome of future valve implantation in heavily calcified and bicuspid aortic valves.
The design of the device is based on extensive clinical research on calcium growth patterns in thousands of human aortic valves, resulting in a mechanism of action and curative technology fundamentally different from traditional balloon aortic valvuloplasty, whereby the annulus and supporting anatomy are simply stretched to yield short-term hemodynamic improvement. In addition, since the valve remains patent, it does not preclude future transcatheter aortic valve replacement (TAVR), if the need arises. The device is currently undergoing first-in-human studies in Europe.
"As much as TAVR improves and becomes a routine procedure in lower surgical risk patients, it is still an implant with unknown durability, so there are many cases where taking this new approach of aortic valve repair to defer TAVR may make a lot of sense," said Erez Golan, Founder and CEO of Pi-Cardia. "TAVR is also an expensive procedure, which restricts its use to specific centers and specific cases. In today's budget sensitive environment, waiting lists for TAVR are common even in the most developed countries, let alone in emerging markets, where TAVR may not be a viable option for most patients."
Related Links:
Pi-Cardia

Latest Surgical Techniques News
Other channels