Surgical Safety Checklist Reduces Postoperative Mortality
By HospiMedica International staff writers
Posted on 10 Jul 2019
Implementation of the World Health Organization (WHO; Geneva, Switzerland) Surgical Safety Checklist leads to a 37.2% reduction in inpatient postoperative mortality rates (POMR), claims a new study.
Researchers at the University of Birmingham (UB; United Kingdom) conducted a retrospective 16-year study of POMR (from 1998 to 2014) in England using data from the UK Hospital Episode Statistics and Office of National Statistics (HES-ONS) dataset. The results showed a general downward trend in POMR over the years, with a more than 30% relative reduction across all specialties, except colorectal oncology, cardiology, otorhinolaryngology, and plastic surgery. The greatest decrease was observed in the two years preceding WHO Surgical Safety Checklist implementation in 2008.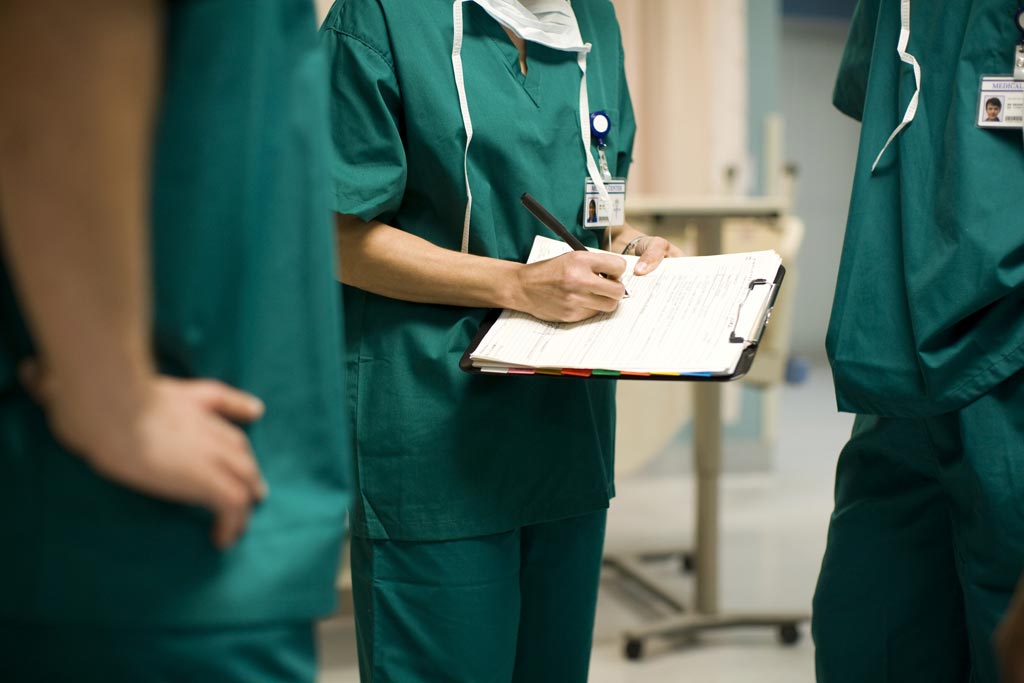 During the study period, there was an absolute POMR reduction of 0.71% per year, following which the annual pace of decrease fell. During the implementation and post-implementation periods, 10 of 14 specialties had a better than 5% relative reduction in POMRs; POMRs remained stable in plastic and cardiac surgery and increased in obstetrics and otorhinolaryngology. The greatest reductions occurred in esophagogastric (68.8%) and breast surgery (69.3%). The study was published on June 25, 2019, in the British Journal of Surgery.
"The improvements in postoperative mortality rates in Scotland and England could be replicated across low- and middle-income countries, but investment is urgently needed to identify and roll out successful strategies that improve surgical safety, including the WHO checklist, which is an important adjunct to making surgery safer," concluded lead author Dmitri Nepogodiev, MBChB, of the UB National Institute for Health Research. "The checklist has been demonstrated to reduce POMR at an individual patient level, but this is the first evidence for its potential to improve outcomes at a national level."
The WHO Surgical Safety Checklist is a 19-item checklist that identifies three distinct surgical phases, each corresponding to a specific period in the normal flow of work: Before the induction of anesthesia, before the initial incision, and before the patient leaves the operating facility. In each phase, a 'checklist coordinator' must confirm that the surgical team has completed the listed tasks before it proceeds with the procedure. The checklist is designed to systematically and efficiently ensure that all conditions are optimum for patient safety, all staff is identifiable and accountable, and errors in patient identity, site and type of procedure are avoided completely.
Related Links:
World Health Organization
University of Birmingham

Latest Surgical Techniques News
Other channels