Pedicle Screw System Increases Post-Operative Visualization
By HospiMedica International staff writers
Posted on 17 Jul 2019
An innovative pedicle screw implant system restores the integrity of the spinal column, even in the absence of fusion.
The icotec (Altstaetten, Switzerland) VADER one platform is designed to join sections of the thoracic and lumbar spine for a limited period of time in patients with advanced stage tumors, in whom life expectancy is of insufficient duration to permit achievement of fusion. The system uses nonmetallic spinal pedicle screws made from BlackArmor, a radiolucent material that consists of continuous carbon fibers combined with polyetheretherketone (PEEK). The screws are manufactured using injection composite flow molding (CFM), a process that allows for manufacturing three-dimensional (3D) reinforced, nonmetallic implants.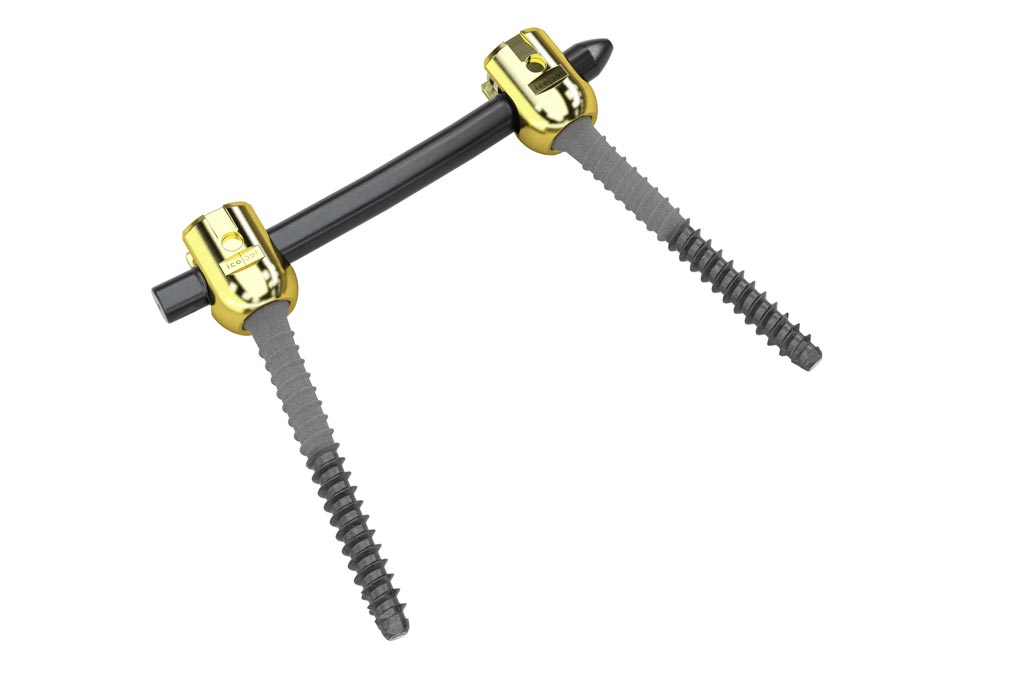 In patients with spinal tumors, delineation of the tumor from healthy tissue facilitates radiotherapy (RT) planning, improves radiosurgery treatment, and allows immediate and precise monitoring of possible relapses (tumor recurrence). The X-ray, computerized tomography (CT), and magnetic resonance imaging (MRI) translucency of the carbon fiber-reinforced PEEK screws can make a significant difference during the surgical procedure, as well as postoperatively in assessing the site of care.
"Our ability to use icotec's BlackArmor material for stabilizing the spine offers advanced-stage tumor patients the ability to consider a larger variety of treatment options with improved therapy planning, dose delivery and follow-up evaluation," said Roger Stadler, CEO of icotec. "It is a great achievement for our company and our employees to obtain FDA clearance, a significant milestone in our company's history."
Carbon fiber implants provide unique advantages to the oncological patients and their physicians, including enhanced RT planning abilities and optimizing the radiation dose to the tumor with minimal collateral tissue damage. In addition, unparalleled fatigue strength supports the impaired healing process in such patients, as well as compatibility with particle radiation (proton and carbon ion) and other stereotactic radio-surgery modalities.
Related Links:
icotec

Other channels