Non-Insulin Diabetes Drugs Mask Surgical Ketoacidosis
By HospiMedica International staff writers
Posted on 31 Jul 2019
A new study warns that sodium-glucose co-transporter-2 inhibitors (SGLT2i) can lead to dangerous undetected ketoacidosis in diabetics during surgery, as their blood sugar level remains normal.
Researchers at Queen Elizabeth Hospital (Adelaide, Australia) and the University of Adelaide (UA; Australia) searched PubMed, Embase, and ProQuest for clinical reports of perioperative diabetic ketoacidosis (DKA) with near-normal blood glucose concentrations, termed euglycaemic ketoacidosis (EDKA), involving SGLT2i medications up to January 2019. In all, 42 cases of EDKA and five cases of hyperglycaemic diabetic ketoacidosis (HDKA) were reported.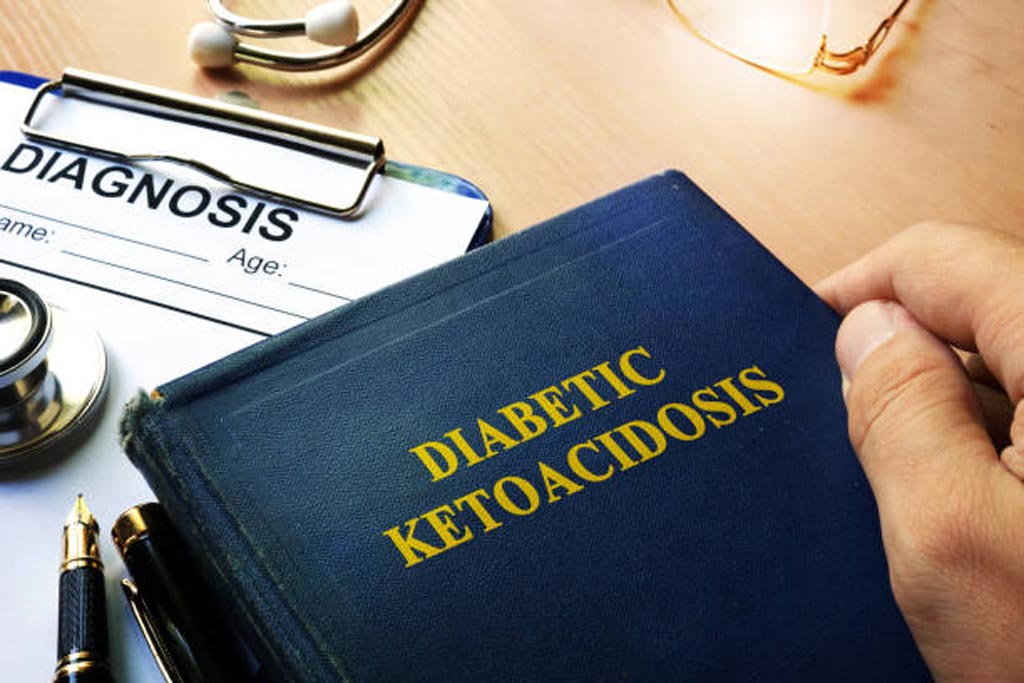 The SGLT2i Canagliflozin was implicated in 26 cases, with presentation time varying from a few hours up to six weeks after surgery. Precipitating factors included medication changes, diet modifications, and intercurrent illnesses. Thirteen of the cases (12 EDKA, one HDKA) involved bariatric surgery, with 10 of these patients noted very-low-calorie diet regimes as a precipitating factor. Seven patients required mechanical ventilation, and acute kidney injury (AKI) was noted in five. Outcome data were available in 32 cases, all of them recovered completely. The study was published in the July 2019 issue of the British Journal of Anaesthesia.
"Euglycaemic ketoacidosis can happen in people with both type 1 and type 2 diabetes. Unless special tests are done to assess the acid load in the body, clinicians can miss this complication. The symptoms are similar to other events during and after surgery such as mild acid build up, vomiting, and abdominal pain," said lead author Venkatesan Thiru, MD. "Euglycaemic ketoacidosis is deceiving and likely to be missed easily as it presents with near or low-normal blood sugars."
"Gliflozin medications are being increasingly used to protect people against heart and kidneys diseases. They work in the kidneys to excrete excess sugar in diabetic patients' urine. The condition may happen in the lead-up to surgery when patients cannot eat and drink normally," concluded Dr. Thiru. "Patients who undertake weight reduction surgery when they are on a special diet program are at an increased risk of experiencing this complication. Extra vigilance is the key, and patients should be educated about this. Caregivers should ask for acid load to be tested by checking for blood ketone levels."
DKA arises because of a lack of insulin in the body, which leads to an increased release of glucose by the liver via glycogenolysis and gluconeogenesis. The high glucose levels spill over into the urine, taking water and minerals along with it, in a process known as osmotic diuresis. This leads to the release of free fatty acids from adipose tissue, which are converted through beta oxidation into ketone bodies. The ketone bodies, in turn, cause the blood to turn acidic (metabolic acidosis), which can lead to serious consequences, including coma and death.
Related Links:
Queen Elizabeth Hospital
University of Adelaide

Latest Surgical Techniques News
Other channels