Surgical Debridement Sufficient for Diabetic Foot Ulcers
By HospiMedica International staff writers
Posted on 05 Aug 2019
A new study concludes that surgical debridement of neuropathic diabetic foot ulcers (DFUs) with osteomyelitis is just as effective as using antibiotic-impregnated calcium sulfate (CAS) beads.
Researchers at Nottingham University Hospitals (United Kingdom) conducted a retrospective cohort study of 50 patients who underwent surgical debridement (SD) of neuropathic DFUs for osteomyelitis (from December 2015 to May 2016) in order to determine if antibiotic-impregnated CAS beads actually improved healing, as suggested by several recent case series. Study participants were divided into a SD group and a CAS group, which was treated with SD and subsequent implantation of vancomycin- and gentamicin-impregnated CAS beads.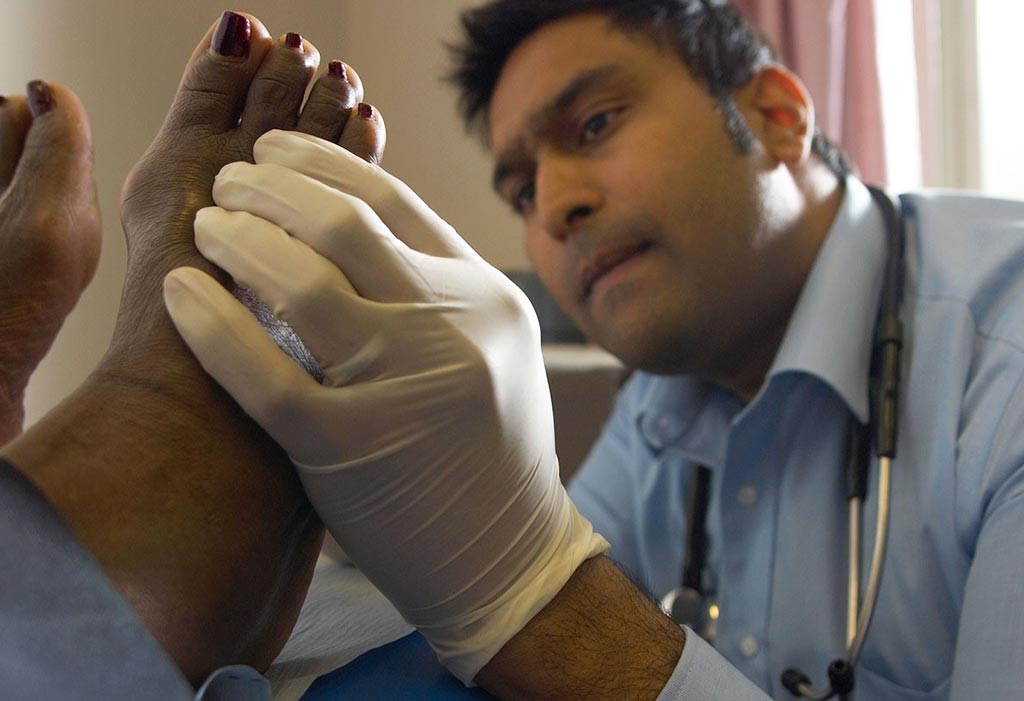 The results revealed that in the SD group, the mean time to healing was 5.8 months, while in the CAS group it was slightly faster, at 5.5 months. There were no significant differences in any other parameter, including ulcer healing, time to healing, reoperation rate, length of stay (LOS), or mortality between the two groups. The study was published in the June 2019 issue of Wounds.
"Neuropathic foot ulcers are common and difficult to treat. CAS has been used for antibiotic delivery in the treatment of osteomyelitis; but few studies with a control group for comparison exist," concluded lead author Andrew Peter Dekker, BMBS, BMedSci, and colleagues. "Surgical debridement alone may be as effective as supplementation with local antibiotics in a bioabsorbable carrier. Ulcer healing in patients treated with antibiotic-impregnated CAS beads did not show statistical significance."
Diabetes patients often suffer from nerve and circulation problems in the feet, which reduce their perception of pain. The nerve pathways that ensure that weight is automatically transferred from one foot to the other during prolonged standing are disrupted, and as a result, diabetics do not notice that their toes, heels, or the balls of their feet are too heavily loaded. The foot receives no relief, and pressure sores, DFUs and infections may go unnoticed. Serious cases may even lead to amputation.
Related Links:
Nottingham University Hospitals

Latest Surgical Techniques News
Other channels