Three Complications Responsible for Half of Noncardiac Surgery Deaths
By HospiMedica International staff writers
Posted on 06 Aug 2019
Major bleeding, myocardial injury, and sepsis account for almost 45% of deaths occurring after noncardiac surgery, according to a new study.
Researchers at McMaster University (Hamilton, ON, Canada), Groote Schuur Hospital (Cape Town, South Africa), Jagiellonian University (Krakow, Poland), and other institutions in 14 countries conducted a prospective cohort study of 40,004 patients aged 45 years and older who underwent inpatient noncardiac surgery so as to examine the frequency and timing of death and its association with perioperative complications. The patients were monitored for complications until 30 days after surgery.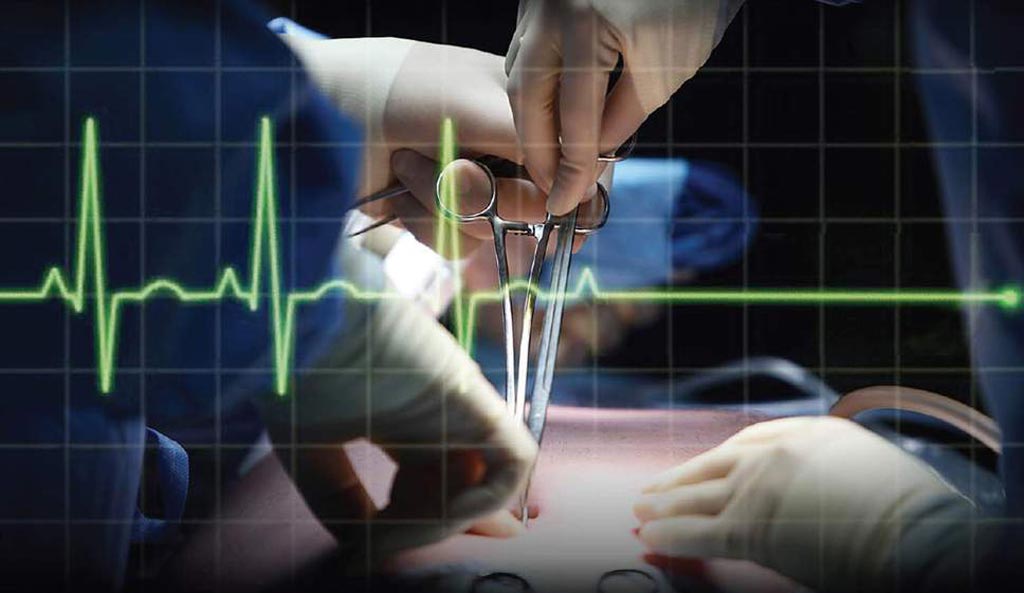 The results revealed that overall, 1.8% of the patients died within 30 days of surgery. Of these, 0.7% of deaths occurred in the operating room; 69.9% occurred after surgery, during the index admission to the hospital; and 29.4% occurred after discharge from the hospital. Independent associations were found between eight complications and 30-day mortality. Major bleeding (17%), myocardial injury (15.9%), and sepsis (12%) had the largest attributable fractions. The study was published on July 29, 2019, in the Canadian Medical Association Journal (CMAJ).
"We identified eight perioperative complications independently associated with 30-day mortality. Three of these complications could explain 44.9% of the deaths. These complications are promising targets for research on prevention, early identification, and management to decrease perioperative mortality," concluded lead author Jessica Spence, MD, of McMaster University, and colleagues. "Given that 99.3% of deaths among adults undergoing noncardiac surgery occur after the procedure, efforts to improve postsurgical care have the potential to reduce mortality."
Patients are vulnerable to major adverse outcomes and a broad range of illnesses after hospital stay, and this period of heightened and generalized vulnerability to a spectrum of conditions has been called the post-hospital syndrome. Readmissions are common with nearly one in five adults aged more than 65 readmitted within 30 days of discharge. Death is also common in this first month, during which rates of post-discharge mortality may exceed those of initial inpatient mortality.
Related Links:
McMaster University
Groote Schuur Hospital
Jagiellonian University

Latest Surgical Techniques News
Other channels