Ancient Flap Technique Helps Repair Patient Skull Base
By HospiMedica International staff writers
Posted on 12 Aug 2019
A novel adaptation of an age-old technique for anterior skull base (ASB) reconstruction can help patients for whom all other treatments have failed.
Researchers at Rutgers University (Piscataway, NJ, USA) and Saint Barnabas Medical Center (Livingston, NJ, USA) reported on the repair of an ASB defect in a 66-year-old male who underwent resection of sinonasal squamous cell carcinoma using a dual bi-frontal and trans-nasal endoscopic surgical approach. Adjuvant radiation therapy, resulting in delayed radiation necrosis in the right frontal lobe three years later, required debridement via a supraorbital approach. Recovery was complicated by an ASB defect and cerebrospinal fluid (CSF) leak.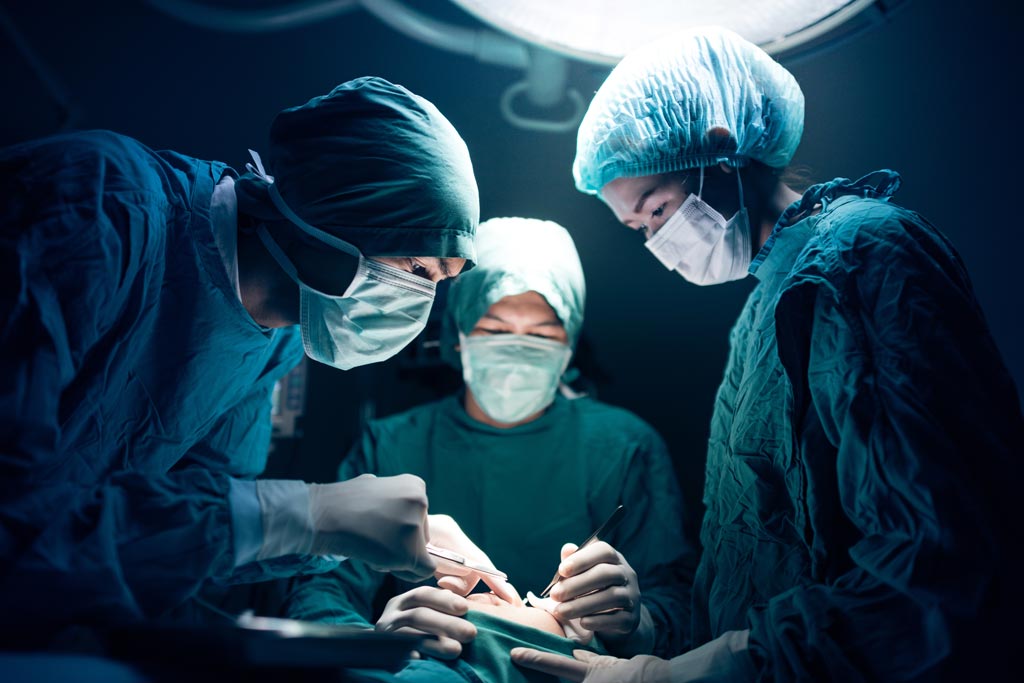 The ASB defect remained despite multiple attempts at endoscopic repairs, and due to multiple medical comorbidities, the patient was not a candidate for microvascular reconstruction. Prior surgeries had also disrupted the traditional regional flaps (pericranial, nasoseptal, and temporoparietal fascia flaps on both sides. The researchers therefore used an endoscopic-assisted paramedian forehead flap to successfully repair the ASB defect. Postoperatively, the patient has done well with no recurrences in the CSF leak. The study was published on June 28, 2019, in World Neurosurgery.
"Removal of tumors from this part of the skull, the anterior skull base, is very risky and often results in openings between the brain and the nasal cavity. Saving this patient required something that, to the best of our knowledge, had never been done before," said lead author Amishav Bresler, MD, a resident of otolaryngology at Rutgers New Jersey Medical School. "We developed a solution that can help other patients who experience this common and very serious problem, and for whom other treatments have failed."
The paramedian forehead flap, an age-old procedure in which a section of skin and muscle is cut away from the forehead and rotated downward, is traditionally used to reconstruct part of the nose. For the patient in the study, the researcher used an endoscope to insert the flap of forehead tissue inside the patient's head through an incision above his nose, and subsequently attached it to the skull base, where it successfully closed the ASB defect.
Related Links:
Rutgers University
Saint Barnabas Medical Center

Latest Surgical Techniques News
Other channels