New Catheter Simplifies Persistent AF Cryoablation
By HospiMedica International staff writers
Posted on 14 Aug 2019
A novel persistent atrial fibrillation (PsAF) cryoablation catheter that relies mostly on anatomical markers eliminates the need for electromagnetic mapping.
The Adagio Medical (Laguna Hills, CA, USA) One Shot+ cryoablation catheter is intended for pulmonary vein isolation (PVI) and other continuous ablation lesions of non-pulmonary-vein targets, using a transseptal procedure to create continuous and focal transmural lesions on the left and right atrium. The catheter incorporates diagnostic electrodes for navigation to the ablation site and real-time monitoring of electrograms to confirm lesion creation, using an anatomical approach, and only requires a single transseptal puncture to reach the targets in the left atrium.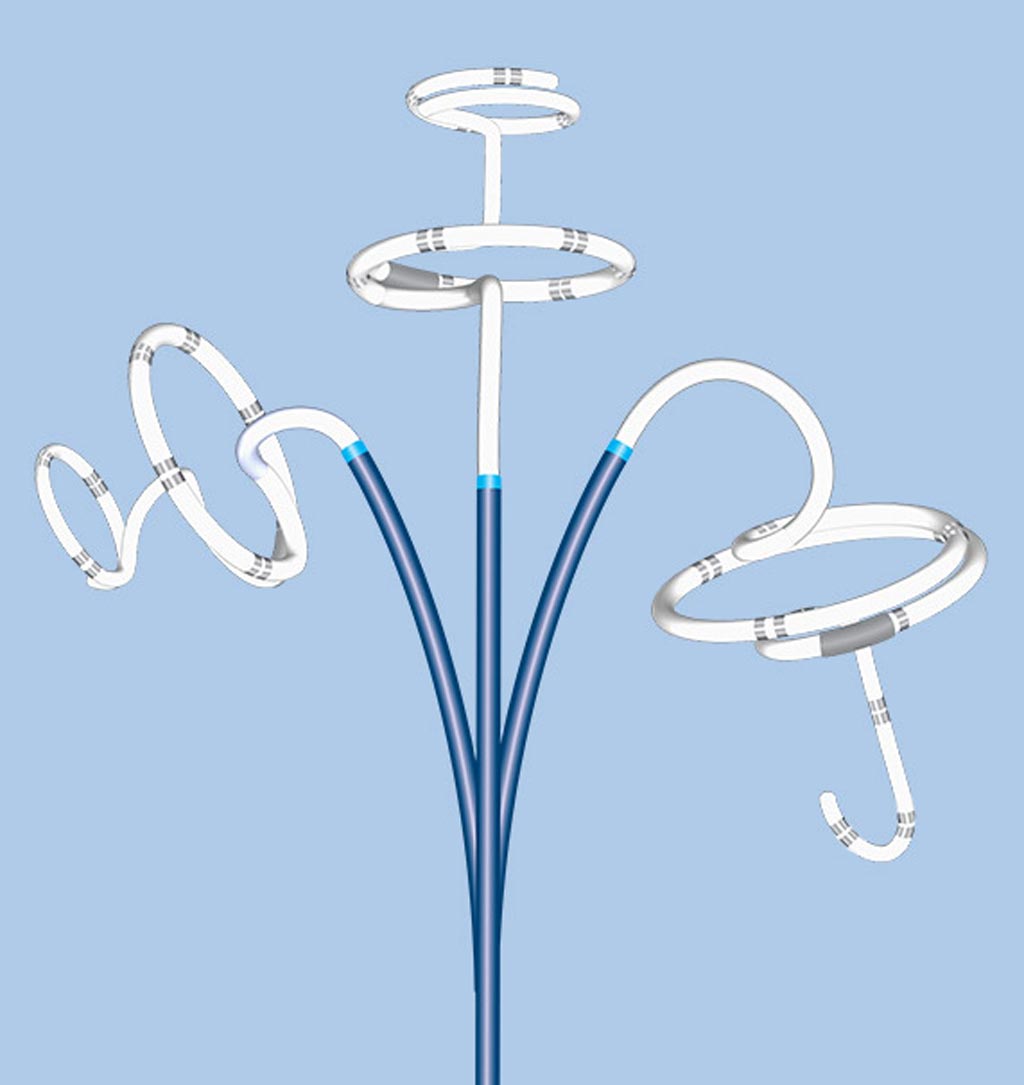 The same catheter is used for navigation, ablation, and validation of the focal lesions. Features of the One Shot+ include interchangeable stylets, with unlimited shapes of ablation and diagnostic sections using one catheter; an extended stabilization and diagnostic section that displays real time electrograms during the ablation procedure; a continuous cryoablation length of up to 110 mm available in a range of 20 electrodes; focal cryoablation at ultra-low temperatures; PVI with wide atrial ablation and ostial diagnostic electrodes; and enhanced electrophysiology diagnostic capabilities beyond ablation length.
"The new One Shot+ catheter was designed to enable the clinician to isolate all pulmonary veins with continuous transmural lesions. From the onset, Adagio's goal has been to treat both paroxysmal atrial fibrillation and persistent atrial fibrillation in less than one-hour total procedure time," said Olav Bergheim, CEO of Adagio Medical. "Our One Shot+ catheter procedure is now approaching this goal, while also eliminating the need for electronic mapping without adding more fluoro time."
"This technology and its purely anatomical application has proven to be very effective and efficient in treating paroxysmal AF, as it has been shown on more than ten patients treated in our hospital to date," said Professor Lucas Boersma, MD, PhD, of St. Antonius Hospital (Nieuwegein, The Netherlands). "I am very pleased to see it is now progressing to the PsAF population, where treatment options for patients are much more limited. I believe it can make a significant impact on not only the outcome of the treatment, but also on the simplicity and overall procedure time."
PVI is a catheter ablation technique that prevents focal triggers in the pulmonary veins from initiating episodes of PsAF. Although the procedure initially involved focal ablation with a catheter directly in the pulmonary veins, isolating them by applying ablation energy at their junction with the left atrium is more effective. The PVI procedure is most suitable for patients whose recurring symptomatic episodes of AF have not been suppressed by anti-arrhythmic drugs, or who do not wish to take long-term anti-arrhythmic or anticoagulation medications.
Related Links:
Adagio Medical

Latest Surgical Techniques News
Other channels