Radial Artery Catheterization Suitable for Neuroendovascular Procedures
By HospiMedica International staff writers
Posted on 28 Aug 2019
An alternative route of access to neuroendovascular procedures, via the radial artery, has a low rate of complications, according to a new study.
The new study, led by researchers at Thomas Jefferson University Hospital (Philadelphia, PA, USA), involved a retrospective analysis of 223 patients who underwent 233 consecutive neuroendovascular interventions via radial artery access. Among the participants, the researchers identified 98 patients who underwent both transradial and transfemoral cerebral angiograms. The incidence of perioperative and postprocedural complications was examined, as were clinical outcomes and patient satisfaction measures between the two groups.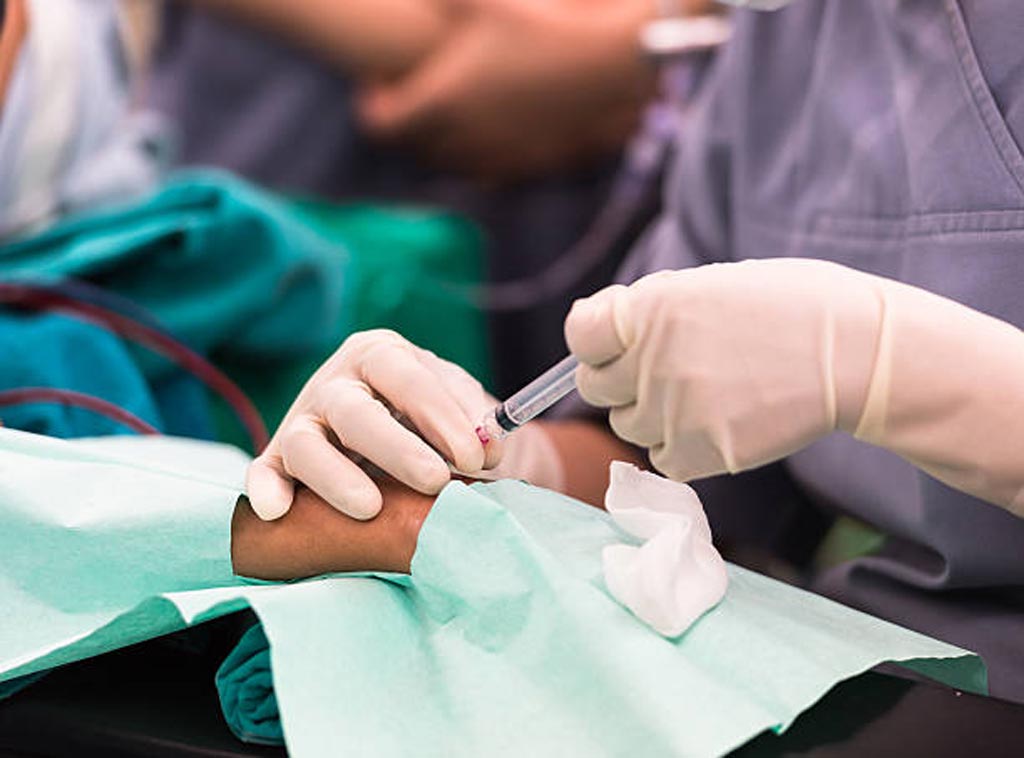 The results showed low overall incidence of complications across all procedures that were performed via transradial access. Only two patients had symptomatic radial artery spasm peri-procedurally, while none had iatrogenic complications, such as vessel dissection, stroke, and hemorrhage. For 10 cases that began with a transradial approach, the procedure could not be completed and femoral artery access had to be pursued instead. For diagnostic angiograms, transradial access procedure time was shorter than transfemoral access (18.8 versus 39.5 minutes, respectively). The study was published on July 17, 2019, in Stroke.
"Radial artery catheterization is a safe and durable alternative to perform a wide range of neuroendovascular procedures, with a low rate of complications," concluded lead author Omaditya Khanna, MD, and colleagues. "On the whole, patients prefer transradial compared with transfemoral access. Patients reported shorter recovery times, and the majority of patients (945) would elect to have subsequent procedures performed via this route."
Interventional cardiologists have typically favored femoral catheter access because it involves a larger artery that is less prone to spasm, an event that can limit the ability to move medical devices through the catheter. Although the radial artery is closer to the surface and thus easier to access, it's smaller size makes the radial approach more technically difficult, and requires the use of smaller equipment.
Related Links:
Thomas Jefferson University Hospital

Other channels