Wound Closure System Outperforms Staples and Sutures
By HospiMedica International staff writers
Posted on 06 Sep 2019
A novel skin closure system reduces incision-related problems, provides greater range of motion, reduces pain, and results in superior scar quality.
The ZipLine Medical (Campbell, CA, USA) Pre-placement RE-aligning LOw-tension Closure (PRELOC) system is a non-invasive and easy-to-use skin closure device that replaces sutures, staples, and glue for surgical incisions and lacerations. A breathable monofilm base, which is applied before the incision, facilitates re-approximation of incision edges. Once the zipped tags are pulled, tension in the surrounding skin is bridged over and around the incision, resulting in a low-tension and uniform distribution of closure forces, unlike point load forces typical of staples and sutures.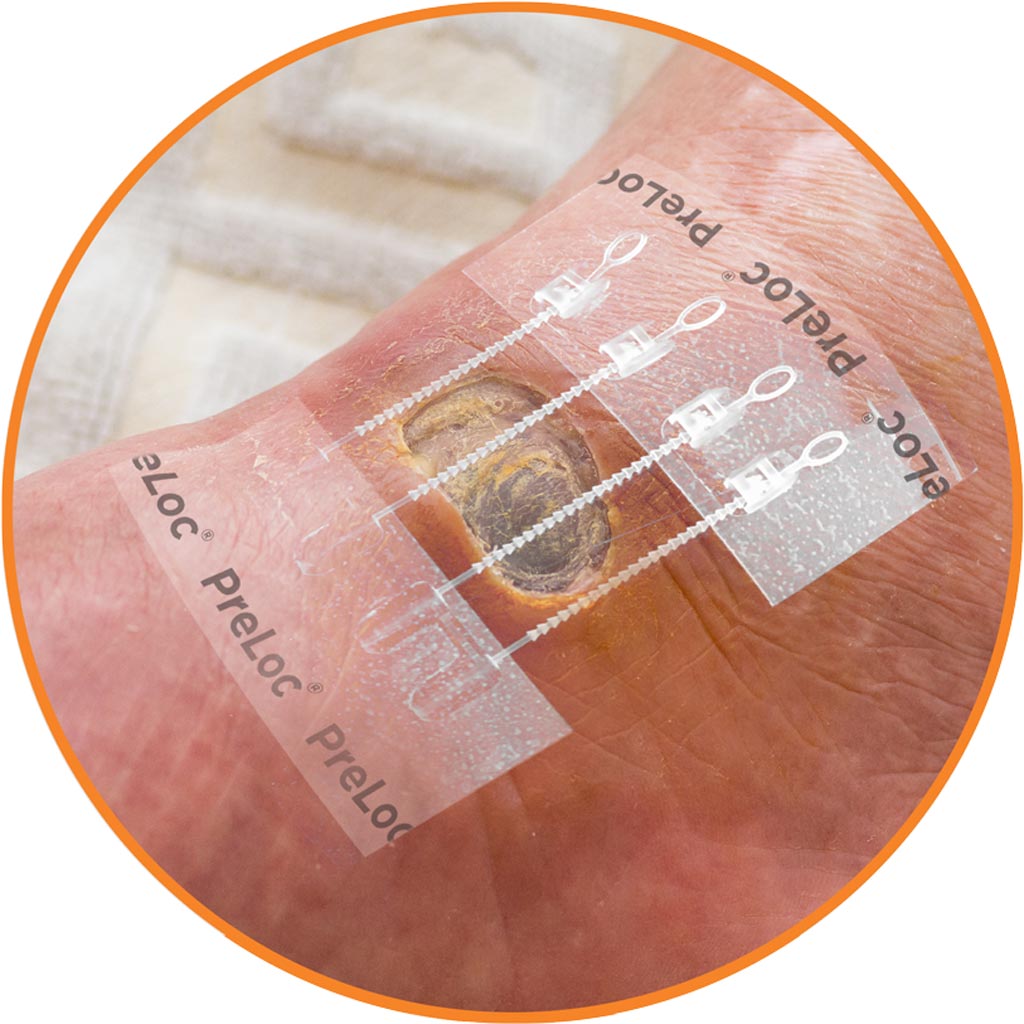 And since no skin piercing is involved, there is a reduced risk of surgical site infection (SSI) and needle stick injury. The transparent materials facilitate monitoring of the area surrounding the incision, as well as supporting retraction for access and visualization of the surgical site. After the incision has healed, the device is easily removed by simply peeling it off from the skin; no extra instruments or special skills are required, reducing the need for an additional patient return visit for staple or suture removal.
In a health economics retrospective chart review study conducted in 130 total knee replacement (TKR) patients, those receiving staples had more incision-related phone calls to the clinic, incision-related emergency room (ER) admissions, incision-related clinic visits, and antibiotics prescribed due to complications than the patients with the Zip closure device. The clinic cost for a problem staple patient was almost double that of the Zip group, while the opportunity cost for a problem staple patient was quadruple that of the Zip group (USD 228 versus USD 50, respectively). The study was published on March 20, 2019, in Cureus.
"The results of this study provide insight on how a simple change in the closure methodology can lead to potential downstream cost savings, especially in a bundled payment model," said lead author Roger Emerson, MD, of the Texas Center for Joint Replacement (Plano, TX, USA). "Patients were apprehensive about staple removal and concerned when they saw redness around their staples, which in some cases triggered antibiotic prescriptions to avoid possible infection."
Related Links:
ZipLine Medical

Other channels