Preventative Angioplasty Reduces Mortality Risk after Heart Attack
By HospiMedica International staff writers
Posted on 11 Sep 2019
Complete multivessel revascularization following a ST-segment elevation myocardial infarction (STEMI) reduces the risk of cardiovascular death, according to a new study.
Researchers at McMaster University (Hamilton, ON, Canada), Instituto Dante Pazzanese de Cardiologia (São Paulo, Brazil), and an additional 128 hospitals in 31 countries randomly assigned 4,131 patients with STEMI and multivessel coronary artery disease (CAD) who underwent successful culprit-lesion PCI to a strategy of either complete revascularization with percutaneous coronary intervention (PCI) of all angiographically significant nonculprit lesions (2,106 patients), or no further revascularization (2,025 controls). The main outcome was the composite of cardiovascular death or MI.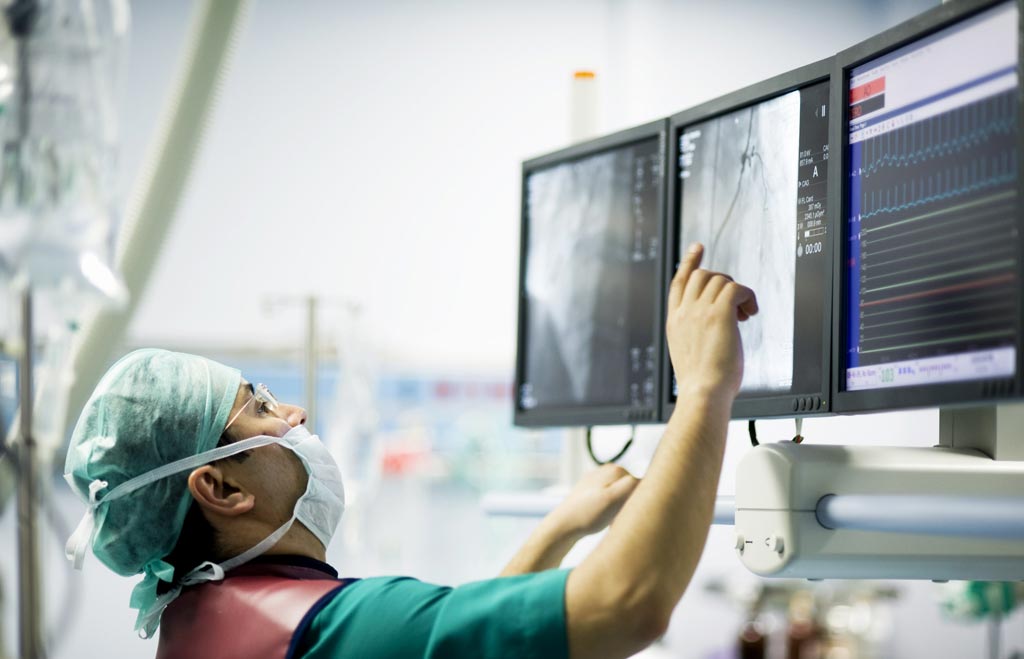 The results at median three year follow-up showed that 7.8% of patients in the total revascularization group suffered the main outcome, compared with 10.5% in the control, culprit-lesion only PCI group. When taking into account ischemia-driven revascularization, the difference was even greater, at 8.9% in the complete revascularization group, compared to 16.7% in the culprit-lesion-only controls. The benefit of complete revascularization was consistently observed, regardless of the intended timing of nonculprit lesion PCI. The study was published on September 1, 2019, in the New England Journal of Medicine (NEJM).
"Although it had been known that opening of the single blocked artery that caused the heart attack with stents was beneficial, it was unclear whether additional stents to clear the other clogged arteries further prevented death or heart attack," said lead author Shamir Mehta, MD, of McMaster University. "In most cases, doctors would just treat the additional blockages with medication alone. This study clearly showed that there is long-term benefit in preventing serious heart-related events by clearing all of the arteries. There was also no major downside to the additional procedures."
PCI (formerly known as angioplasty with stent) is a non-surgical procedure that accesses the coronary vessels through the femoral or radial artery using a catheter and fluoroscopy to access atherosclerotic plaque obstructions. An interventional cardiologist can then perform an angioplasty, using a balloon catheter to inflate to relieve the narrowing; in many case, a stent is deployed to keep the blood vessel open. Various other procedures can also be performed.
Related Links:
McMaster University
Instituto Dante Pazzanese de Cardiologia

Latest Surgical Techniques News
Other channels