Aquablation Effective for Treating Benign Prostatic Obstruction
By HospiMedica International staff writers
Posted on 16 Sep 2019
Waterjet ablation can relieve benign prostatic obstruction (BPO) in men with small- to medium-sized glands, according to a new study.
Researchers at Clinique Pasteur (Toulouse, France), and the University of Limoges (France) conducted a study involving 30 patients referred for BPO and benign prostate hyperplasia (BPH) surgical management. The aquablation procedure was performed using the Procept BioRobotics (Redwood Shores, CA, USA) Aquabeam system, which combines transrectal prostatic image guidance and robotics tissue resection with a high-pressure saline jet. The surgeon first defines the area of treatment, and the resection is executed automatically.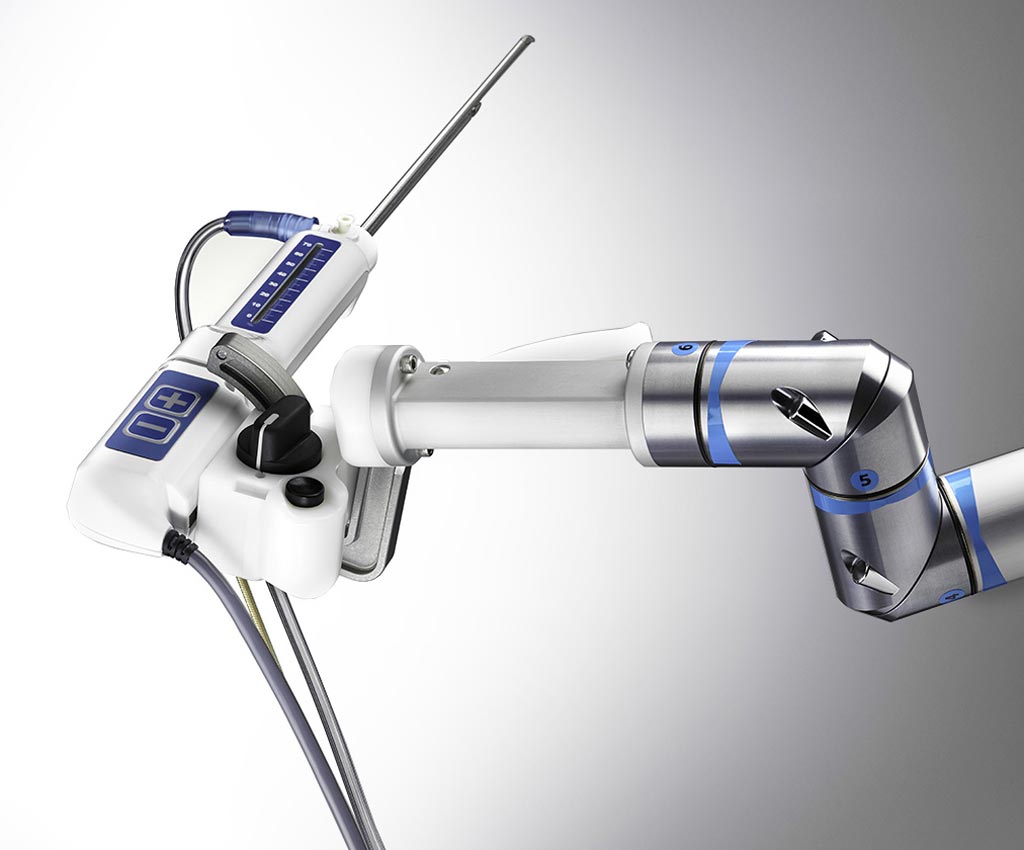 The results showed that median operative time was 30.5 minutes, and median resection time was four minutes. The International Prostate Symptom Score (IPSS) score improved to three (on a scale of six) at six months; IPSS improvements persisted for a year. Maximum urinary flow and post-void residual (PVR) also showed significant improvement, especially among men with an elevated PVR at baseline. Erectile function decreased slightly or remained stable, and 26.7% of the men had ejaculatory dysfunction at follow-up. The study was published on July 4, 2019, in European Urology.
"One has to keep in mind that the more the urologist will relieve the prostatic obstruction, the more durable will be the urinary improvement, but to the detriment of ejaculatory function," said lead author urologist Vincent Misrai, MD, of Clinique Pasteur. "More and more patients want nowadays to balance between lower-urinary-tract symptoms and sexuality when the time comes for the surgery."
Prostate resection with Aquablation therapy combines an integrated cystoscope with intra-operative ultrasound. Personalized treatment planning is undertaken on the AquaBeam Robot monitor to map the exact treatment contour. Using the transverse and sagittal ultrasound views of the prostate, the surgeon adjusts the length, sweep angle and depth of treatment, thus defining treatment 3D boundaries while sparing the anatomical landmarks responsible for continence and ejaculatory function. The AquaBeam Robotic System then autonomously executes the treatment plan, resecting the identified prostate tissue with a heat-free, high-velocity waterjet.
Related Links:
Clinique Pasteur
University of Limoges
Procept BioRobotics

Latest Surgical Techniques News
Other channels