Surgical Integration Provides Effective Management of Gut Failure
By HospiMedica International staff writers
Posted on 27 Sep 2019
A new study suggests that integrative surgical management, including transplantation, may benefit patients with parenteral nutrition-dependent catastrophic and chronic gut failure (GF).
Researchers at the Cleveland Clinic (CC, OH, USA) conducted a study in 500 patients (average age 45 years, 95% adults) with total parenteral nutrition-dependent catastrophic and chronic GF who were referred for surgical intervention, particularly transplantation. Management strategy was guided by clinical status, splanchnic organ functions, anatomy of residual gut, and cause of GF.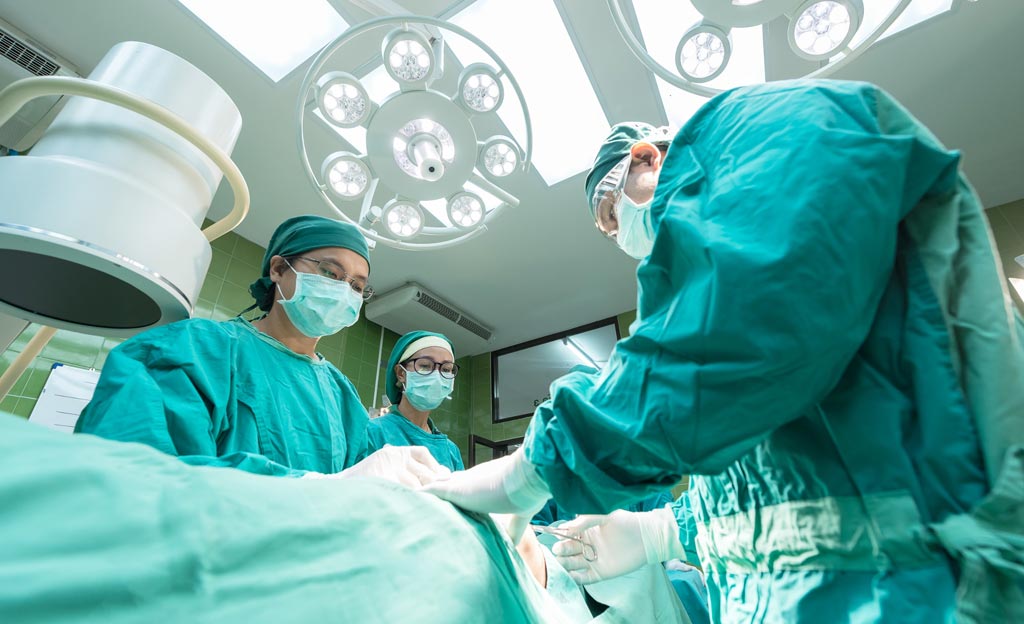 In all, surgery was performed in 92% of patients, while the remaining 8% continued medical treatment. Autologous gut reconstruction (AGR) was achievable in 82% of the patients, primary transplant in 9%, and AGR followed by transplant in the remaining 9%. The 420 AGR patients received a total of 790 reconstructive and remodeling procedures, including primary reconstruction, interposition alimentary-conduits, intestinal/colonic lengthening, and reductive/decompressive surgery.
The results showed that overall patient survival was 86% at one-year and 68% at five-year follow-up, with restored nutritional autonomy (RNA) in 63% and 78% of the respective survivors. Surgery achieved a five-year survival rate of 70% with 82% RNA, AGR achieved an overall better long-term survival, and transplantation was best for re-established RNA. A model to predict RNA after AGR was developed by computing anatomy of the reconstructed gut, total parenteral nutrition requirements, cause of GF, and serum bilirubin. The study was published in the October 2019 issue of Annals of Surgery.
"The most interesting observation in the study is the high probability of restoring nutritional autonomy and discontinuation of total parenteral nutrition without the need for gut transplantation," said lead author Kareem Abu-Elmagd, MD, of the Cleveland Clinic. "I would hope that the primary-care physicians, nutritionists, and gastroenterologists seek early consultation for the management of patients with gut failure who are not expected to wean off home parenteral nutrition within three months."
The surgical management algorithm used for the study first divided the patients into those with liver failure, who underwent liver-contained gut transplant, and those without reconstructable gut with residual function, who underwent liver-free gut transplant. The patients without liver failure but with reconstructable gut with residual function proceeded to AGR, including bowel lengthening. If that did not restore nutritional autonomy, bowel lengthening was redone, followed by administration of enterocyte growth factors. If the redo procedure did not restore nutritional autonomy either, patients underwent liver-free gut transplant.
Related Links:
Cleveland Clinic

Other channels