Orthopedic Robotic System Facilitates External Fixation
By HospiMedica International staff writers
Posted on 01 Oct 2019
A smart, robotic external fixation system addresses the two major challenges facing physicians, patient compliance and lack of real-time feedback.
The OrthoSpin (Misgav, Israel) AutoStrut system is an external fixator based on the DePuy Synthes (West Chester, PA, USA) MaxFrame multi axial correction system, including all its parts and software; but with the six MaxFrame struts substituted by length-adjustable motor-powered AutoStruts. Using MaxFrame 3D planning software, an accurate treatment plan is generated via advanced algorithms, eliminating the need for manual measurement, reducing procedural complexity, radiation exposure, overall costs, and treatment time.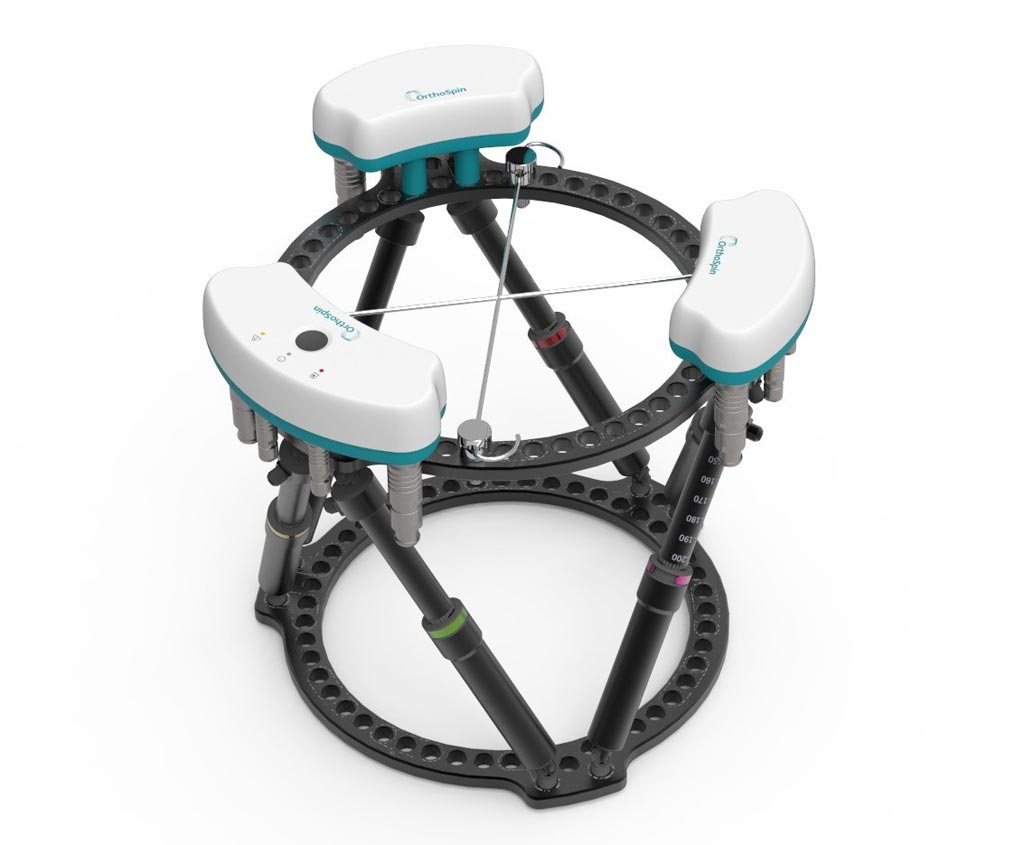 The patients' treatment plan, which details how much each AutoStrut should be extended after a given amount of time, is downloaded to a control box, which then automatically extends the motorized struts at the pre-specified times. By automatically making the pre-programmed adjustments continuously and precisely, the system eliminates the need for patient education, training, and participation in making manual adjustments, thus delivering a better overall patient experience and reducing the need for time-consuming follow-ups.
"Our robotic struts eliminate the need for manual adjustment, improve patient compliance, and the process is expected to be less painful," said Oren Cohen, CEO of OrthoSpin. "OrthoSpin's system can monitor biomechanical parameters, and in the future will enable the device to automatically send real-time updates to physicians for following patient progress. This allows fine-tuning of the treatment regimen, if necessary, including a personalized treatment plan for each patient."
External fixation is a common treatment option for orthopedic-related problems: bone lengthening, setting complex fractures, and correcting deformities. As external fixation requires the patient to make multiple manual adjustments every day, significant patient training and involvement are required; many times, the patient does not fully or precisely comply with the mechanical adjustments, which results in errors and less than optimal clinical outcomes.
Related Links:
OrthoSpin
DePuy Synthes

Other channels