Rotatable Heart Valve Treats Babies and Toddlers
By HospiMedica International staff writers
Posted on 03 Oct 2019
An innovative pediatric mechanical heart valve provides a new treatment option for newborns, infants, and toddlers in need of a mitral or aortic valve replacement.
The Abbott (Abbott Park, IL, USA) Masters HP 15mm rotatable mechanical bileaflet heart valve is designed to mimic the valve functions of a healthy heart, opening and closing with each heartbeat and assuring proper blood flow. The valve, which can be implanted in either the mitral or aortic position, includes pyrolytic carbon leaflets and orifice rings that provide an 85 degree leaflet opening angle to reduces turbulence, and a controlled torque rotation mechanism for intraoperative adjustment. A sewing cuff contains additional suture markers for more accurate placement.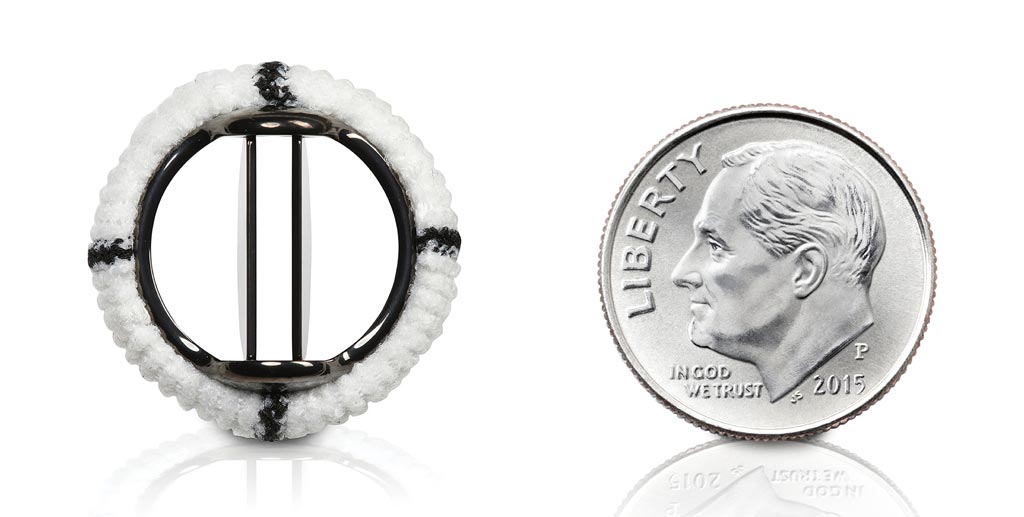 "There's an urgent need for the smallest babies and children who need a suitable replacement valve in order to survive. A mechanical heart valve mimics the valve of a healthy heart, permitting proper blood flow through the heart," said Michael Dale, vice president of the structural heart business at Abbott. "Abbott's new mechanical pediatric heart valve is a life-changing technology for the smallest pediatric patients, giving them a better chance at a long, healthy life with a fully functioning heart."
"In my practice, I want to be able to provide a treatment option that works for a critically ill child when a larger-sized valve may not be suitable," said Professor Kirk Kanter, MD, director of the heart transplant program at Emory University School of Medicine (Atlanta, GA, USA). "Approval of this smaller pediatric mechanical heart valve provides surgeons with a much-needed option for treating these vulnerable, high-risk children."
The Masters HP 15mm rotatable mechanical heart valve is part of the Abbot Masters Series line, which now includes seven valves with diameter sizes ranging from 15 to 27mm.
Latest Surgical Techniques News
Other channels