Electrical Stimulation Therapies Promote Spinal Fusion
By HospiMedica International staff writers
Posted on 15 Oct 2019
A new study suggests that electrical stimulation devices may produce clinically significant increases in arthrodesis rates among patients undergoing spinal fusion.
Researchers at Johns Hopkins University School of Medicine (JHU-SOM; Baltimore, MD, USA) conducted a systematic review of PubMed, Embase, and the Web of Science databases to study the effect of electrical stimulation technologies--including direct current stimulation (DCS), capacitive coupling stimulation (CCS), and inductive coupling stimulation (ICS)--on bone union following spinal fusion. In all, 11 preclinical studies and 13 clinical studies involving 2,144 patients were included in the meta-analysis. The primary endpoint was fusion rate at last follow-up.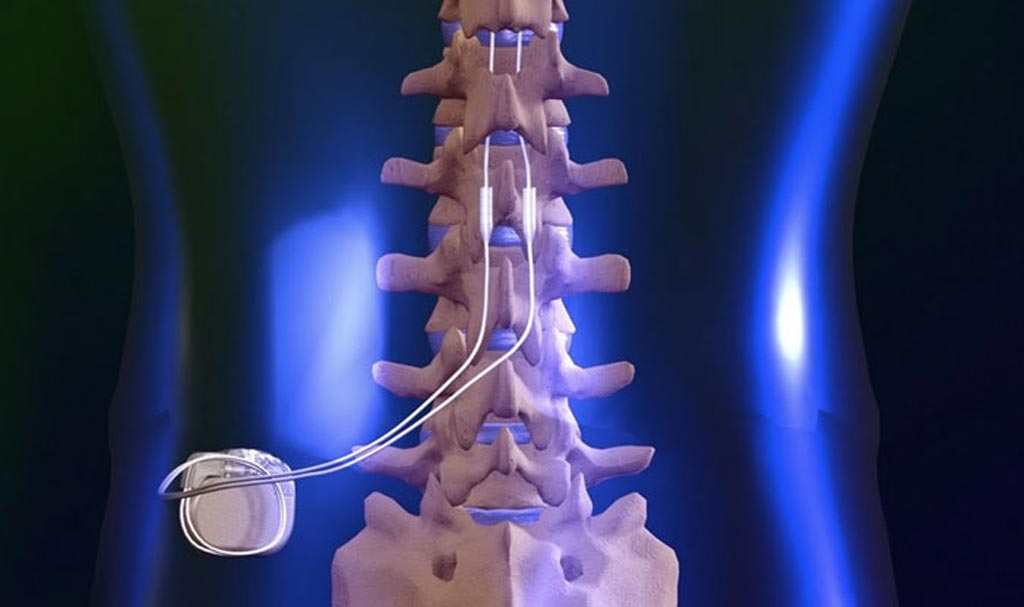 The results revealed that among the preclinical studies, mean fusion rates were higher among electrical stimulation treated animals. The human clinical studies similarly showed that electrical stimulation increased fusion rates. But of the various modalities tested, only DCS improved fusion rates in both preclinical and clinical populations, while ICS improved fusion only in clinical studies. CCS was not found to be effective at increasing fusion. A subsequent sub-analysis showed increased fusion rates in patients with difficult-to-fuse spines, smokers, and multilevel fusions. The study was published on October 8, 2019, in the Journal of Neurosurgery: Spine.
"We were surprised by how large an effect these therapies have on spinal fusion," said senior author Daniel Sciubba, MD, of the JHU-SOM department of neurosurgery. "It was also encouraging to see that the preclinical data aligned with the clinical evidence, which supports future translational research efforts in spine surgery. Ultimately, we hope our findings will help to inform patients and providers to enhance outcomes following spinal fusion."
DCS requires implantation of a stimulation device, usually done at the time of spinal fusion surgery. Via electrodes, the battery-powered device delivers a small direct current of electricity to the area where fusion needs to occur. CCS is noninvasive; the external device uses two small electrode pads placed on the skin over the region of desired bone fusion, which produce an electrical field surrounding the region when powered by an external alternating current generator. ICS involves the use of coils placed on the skin to produce an electromagnetic field to induce bone fusion.
Related Links:
Johns Hopkins University School of Medicine

Other channels