Advanced Metal Alloy Supports Dual Mobility Implants
By HospiMedica International staff writers
Posted on 19 Nov 2019
A novel dual mobility (DM) implant with a small diameter femoral head increases stability and offers improved range of motion.
The Smith & Nephew (London, United Kingdom) OR3O Dual Mobility System is a modular DM implant system intended for primary and revision total hip arthroplasty procedures in skeletally mature patients. The system consists of diffusion hardened, oxidized zirconium alloy liners with a highly polished inner surface of zirconia, and a machined locking taper and backside made of a Zr-2.5Nb alloy. The locking taper and machined outside profile mate with a dedicated Titanium or modular press-fit acetabular shell and oxidized zirconium or CoCr alloy femoral heads, available in 22 or 28mm.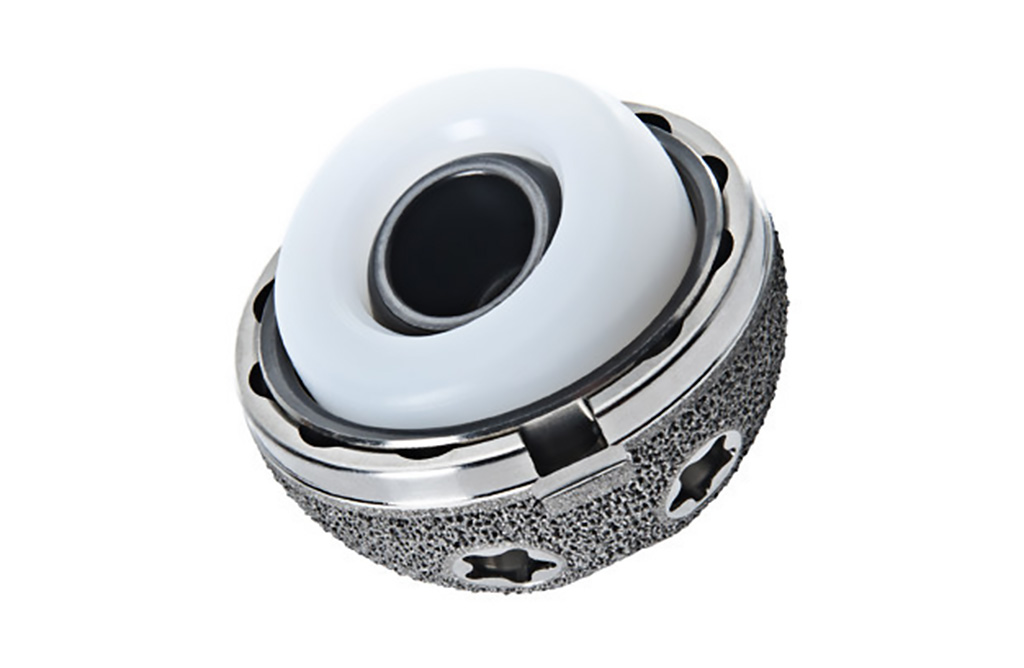 The final OR3O Dual Mobility construct includes the acetabular shell, an OXINIUM Diffusion Hardened (DH) liner, a cross-linked polyethylene (XLPE) insert, and a femoral head. Indications for use include advanced degeneration of the hip joint as a result of degenerative, post-traumatic, or rheumatoid arthritis; all forms of osteoarthritis; fracture or avascular necrosis of the femoral head; femoral neck fracture or proximal hip joint fracture; and failure of previous hip surgeries such as internal fixation, arthrodesis, hemiarthroplasty, total hip replacement, and others.
"Our new OR3O Dual Mobility System is a groundbreaking product that offers technology not available in competitive systems," said Skip Kiil, president of orthopedics at Smith+Nephew. "The proven success of our VERILAST Technology and OXINIUM DH bearing surface set OR3O apart as a game changing solution in the hip arthroplasty market."
"The OR3O Dual Mobility System is truly a fourth generation dual mobility offering by introducing OXINIUM technologies," said orthopedic surgeon Stephen Duncan, MD, of the University of Kentucky (Lexington, USA). "This is a solution that allows patients to get back to their lives by providing stability and offers unique advantages compared to other systems."
A hip replacement implant is a ball-and-socket mechanism, designed to simulate a human hip joint and mimic its movement. Typical components include a stem that inserts into the femur, a ball that replaces the head of the thigh bone, and a shell that lines the hip socket. The concept of DM, which was originally developed in France in the 1970s, refers to the bearing surface of the implant; DM provide two areas of motion within the artificial socket, thus improving the range of movement and reducing the risk of dislocation.
Related Links:

Smith & Nephew
Latest Surgical Techniques News
Other channels