Cartography Techniques Help Calculate Spine Curvature
By HospiMedica International staff writers
Posted on 20 Nov 2019
Cutting-edge imaging technology can be used to produce three-dimensional (3D) anatomic maps of the spine to aid people with scoliosis, according to a recently launched trial.
The technique, developed at the Hospital for Special Surgery (HSS, New York, NY, USA) and the Israel Institute of Technology (Technion; Haifa, Israel), combines two advanced imaging technologies. The first is stereophotogrammetry via a highly accurate topographical 3D surface imaging system that is manufactured by 3dMD (Atlanta, GA, USA); and the second is the EOS Imaging (Paris, France) biplanar x-ray imaging platform, which determines spinal alignment while significantly reducing exposure to ionizing radiation.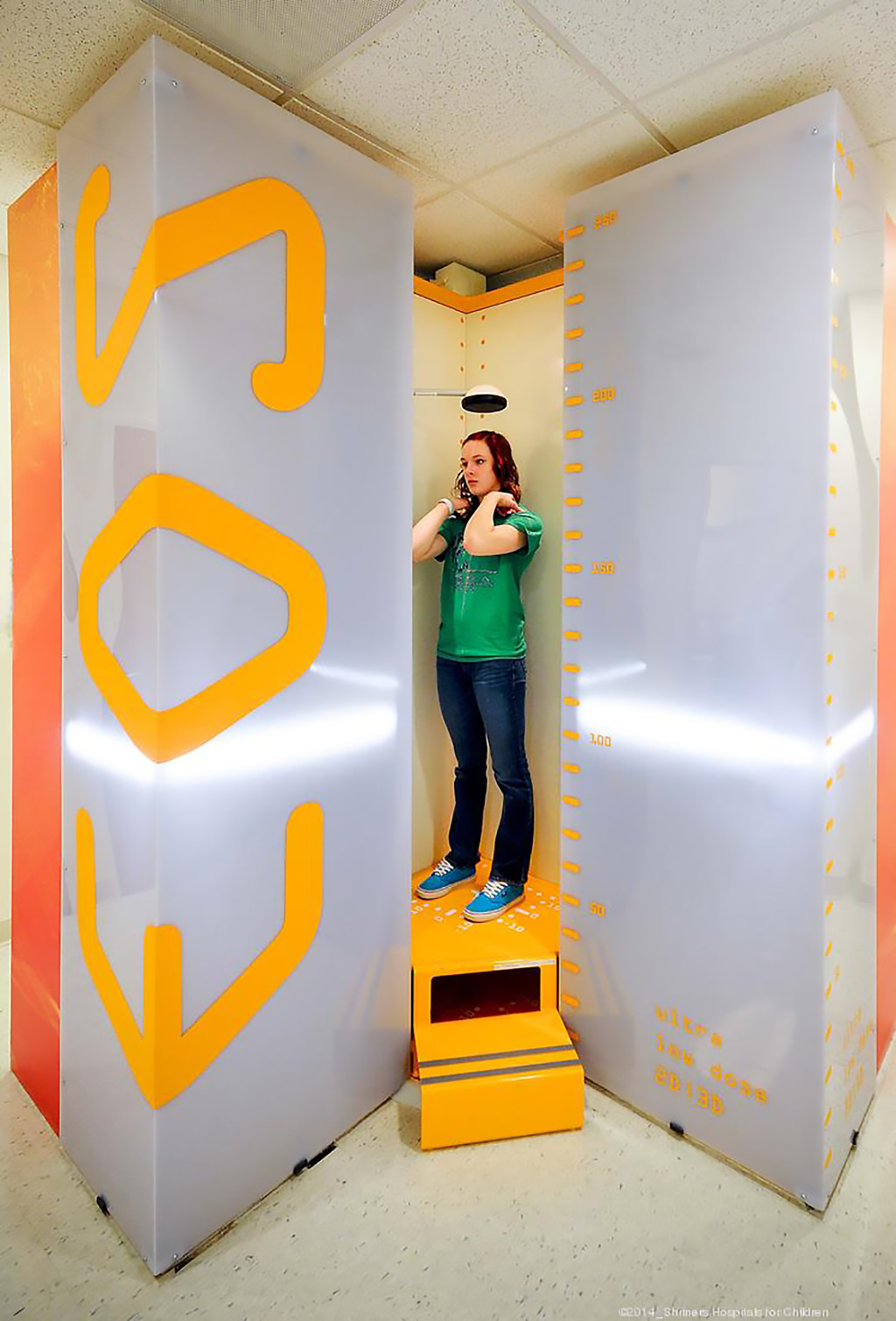 The 3dMD system combines information from 30 high-definition cameras to produce a full map of the torso in under a second. EOS imaging provides images of the patients in natural standing positions using perpendicular X-ray beams collimated in two very thin, horizontal, fan-shaped beams, which along with two variable gain detectors, provides a high contrast digital radiograph (DR) that uses a significantly lower radiation dose than a general radiography X-ray. This enables clinicians to make a more informed diagnosis and create individualized treatment plans for children with musculoskeletal disorders.
"This technology is essentially producing the world's most advanced selfie, and the benefit is that there's nothing dangerous about it. When you image with this system, you can count the number of hairs on a person's leg," said senior investigator Howard Hillstrom, PhD, director of the motion analysis lab at HSS. "The speed of the process is a significant advantage over conventional imaging, as up to ten to twenty percent of torso x-rays must be redone because inadvertent movements during the scans distort the picture; 3dMD is immune to that."
"Being able to use this technology to screen patients for scoliosis would be a big improvement over the current method, which uses a carpenter's level on a patient's back and has a very high rate of false-positives," added Roger Widmann, MD, chief of the pediatric orthopedic surgery service at HSS. "You're taking x-rays on a lot of kids who don't need them, so we need a very reliable technology that correlates with x-rays so that you can safely decide if you need one or not. We'd love to have a better tool for this."
Scoliosis is a medical condition in which a person's spine is curved from side to side. Although it is a complex 3D deformity, on an X-ray, viewed from the rear, the spine of an individual with scoliosis may look more like an "S" or a "C" than a straight line. Scoliosis is typically classified as congenital, idiopathic, or neuromuscular, when it has developed as a secondary symptom of another condition, such as spina bifida, cerebral palsy, spinal muscular atrophy, or physical trauma.
Related Links:

Hospital for Special Surgery
Israel Institute of Technology
3dMD
EOS Imaging
Latest Surgical Techniques News
Other channels