New Imaging Device Identifies Parathyroid Glands During Surgery
By HospiMedica International staff writers
Posted on 27 Nov 2019
A new device that uses autofluorescence imaging to identify the parathyroid glands reduces the incidence of post-thyroidectomy hypocalcemia.
The Fluoptics (Grenoble, France) Fluobeam LX is an imaging device exclusively dedicated to thyroid and parathyroid surgery that detects the parathyroid gland by autofluorescence in the near-infrared (nIR) light band, with the aid of an optimized real-time display, a high depth of field, and compatibility with ambient operating room lights. Handheld and easily manipulated to cover the surgical field, Fluobeam LX offers an optimized ergonomics with a joystick that simplifies the navigation and selection of the software functionalities, directly by the surgeon.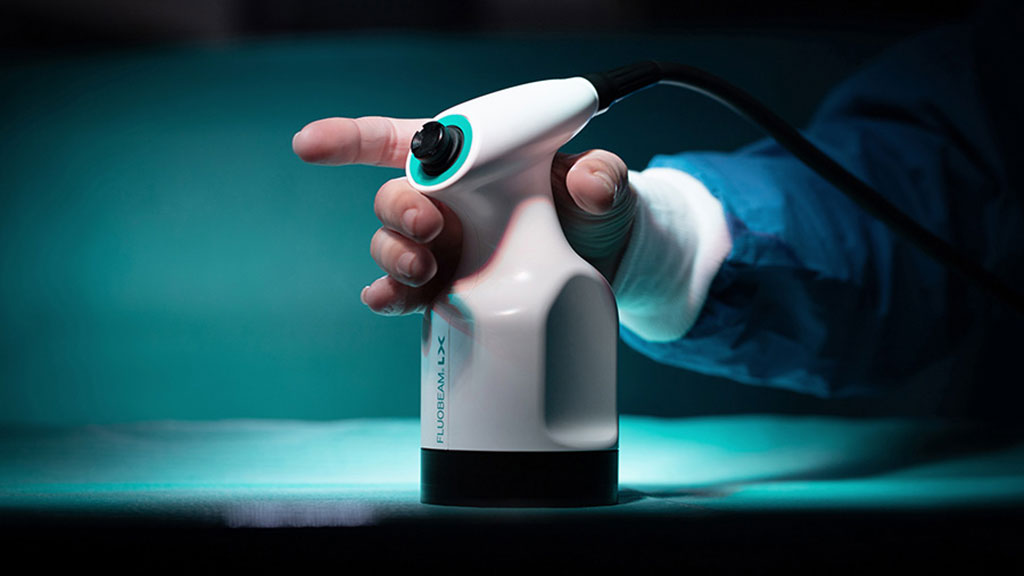 The system's camera significantly reduced sensitivity to ambient light, allowing real-time visualization of the parathyroid glands in autofluorescence, even with the operating lights switched on (without direct illumination of the surgical field). The camera also provides a high frame rate (25 frames per second) and a high depth of field (over five cm). When combined with proprietary Fluosoft imaging software, the Fluobeam LX allows surgeons to work in optimized conditions, with easy interpretation of images and manipulation of the device.
"For some patients with parathyroid disease, treatment may mean a surgical procedure," said Binita Ashar, MD, director of the division of surgical devices at the US Food and Drug Administration (FDA; Silver Spring, MD, USA) Center for Devices and Radiological Health (CDRH). "Real-time identification of parathyroid tissue during surgery can provide surgeons with valuable information to help preserve healthy tissue or to remove diseased tissue."
Unintentional injury to the parathyroid glands during thyroidectomy can impede the secretion of parathyroid hormone (PTH), triggering temporary hypocalcaemia, a decrease in calcium levels in the blood, which needs to be treated by oral calcium calcitriol for an unknown duration. The treatment can also lead to additional complications such as skin necrosis (in case of calcium gluconate extravasation), constipation, and extended hospitalization.
Related Links:

Fluoptics
US Food and Drug Administration
Other channels