Novel Technology Provide Real-Time Perfusion Monitoring
By HospiMedica International staff writers
Posted on 28 Nov 2019
A new monitoring system offers real-time perfusion feedback, enhancing clinician's decision-making in the angiography suite.
The Pedra Technology (Singapore) Pedra system is a non-invasive, deep tissue, real-time tissue perfusion monitor intended for use in peripheral angioplasty and vascular surgery. The device is based on advanced speckle laser technology, providing a simple five-minute, non-invasive test to distinguish between ischemic ulcers resulting from peripheral vascular disease (PVD) and neuropathic diabetic foot ulcers (DFUs). The resulting Pedra Blood Perfusion Index can indicate the need for urgent vascular surgery.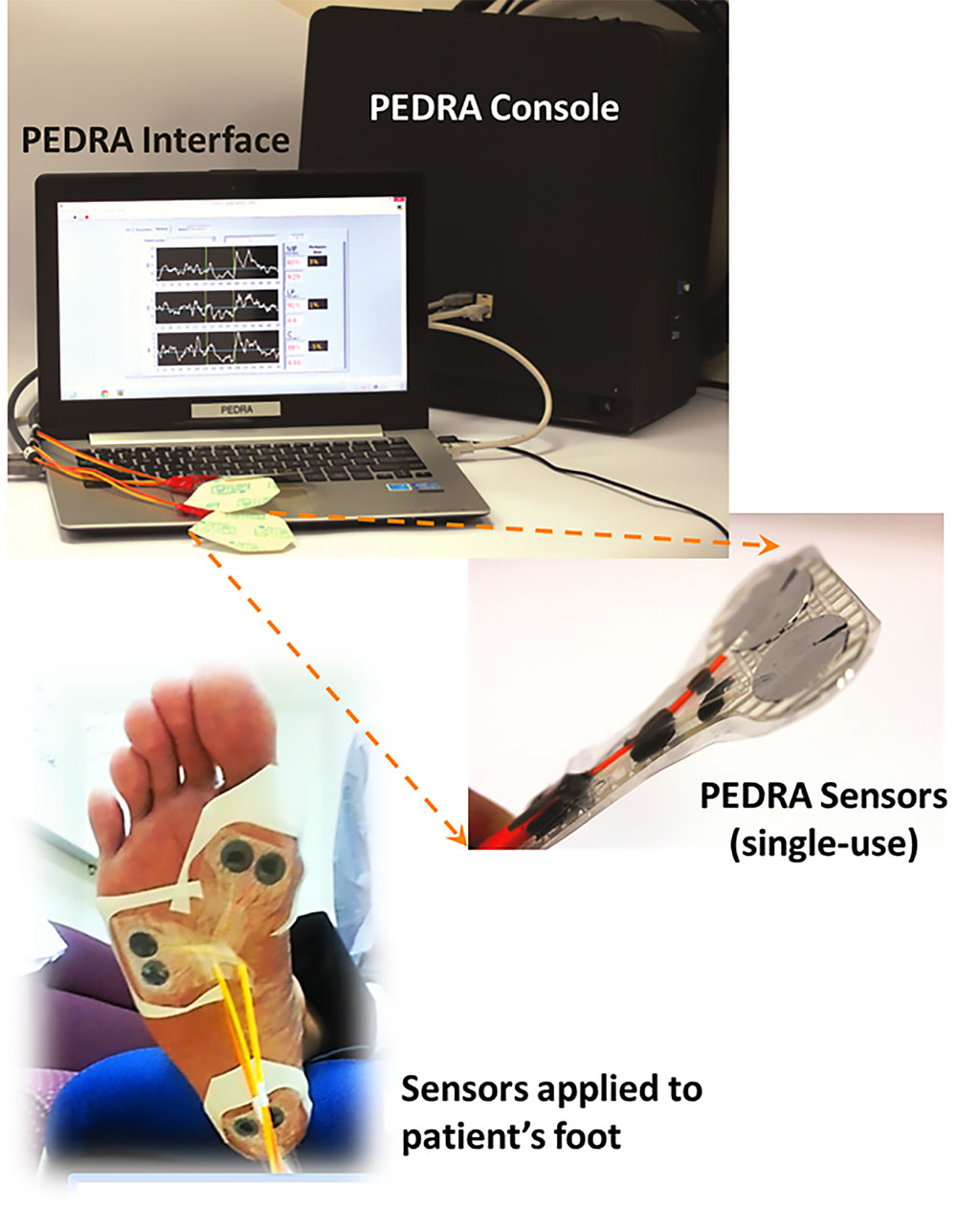 During such surgical procedures, the Pedra device provides an accurate and quantitative measure of blood perfusion, a critical factor in wound healing. Current technologies, such as X-ray angiograms, only image the macrovascular blood flow, which could lead to misleading conclusions that may result in adverse outcomes or the need for repeat procedures. By using Pedra, the physician receives precise information on the blood perfusion status to increase the likelihood of surgery success, saving limbs and reducing the healthcare burden.
"Physicians and their industry partners have directed significant resources to determining the optimal treatment for patients with PAD, be it a balloon, a stent or another treatment," said vascular surgeon Paul Hayes, MD of Addenbrookes Hospital (Cambridge, United Kingdom). "Far less time has been spent asking the question 'has the treatment I have chosen for this individual patient really improved outcomes'? PEDRA Technology has developed a new device that could possibly revolutionize the management of patients with PAD."
The current gold standard for frontline diagnosis of ischemia is the Ankle-Brachial Index, which has a real-world sensitivity of 16-20%. ABI is widely appreciated as being a very poor test for diabetic limbs, because patients with diabetics often have calcified blood vessels. As a result, their ankle vessels are incompressible by the blood pressure cuff, resulting in falsely-elevated ABI readings that fall within the healthy range.
Related Links:

Pedra Technology
Latest Surgical Techniques News
Other channels