Vascular Access System Creates Durable AVF for Hemodialysis
By HospiMedica International staff writers
Posted on 30 Jul 2020
A novel device uses a small needle puncture and a catheter to create a percutaneous arteriovenous fistula (pAVF) for end-stage renal disease (ESRD) patients who require hemodialysis.
The Avenu Medical (San Juan Capistrano, CA, USA) Ellipsys is an image-guided vascular access system designed to access the proximal radial artery in the forearm with an outer access cannula, guidewire, and vessel capture construct under high frequency ultrasound guidance. Once in position, a select amount of low power thermal energy is used to cut the walls of the blood vessels and fuse the tissue, creating an in-vivo anastomosis without leaving any foreign material, including sutures, in the resulting AVF.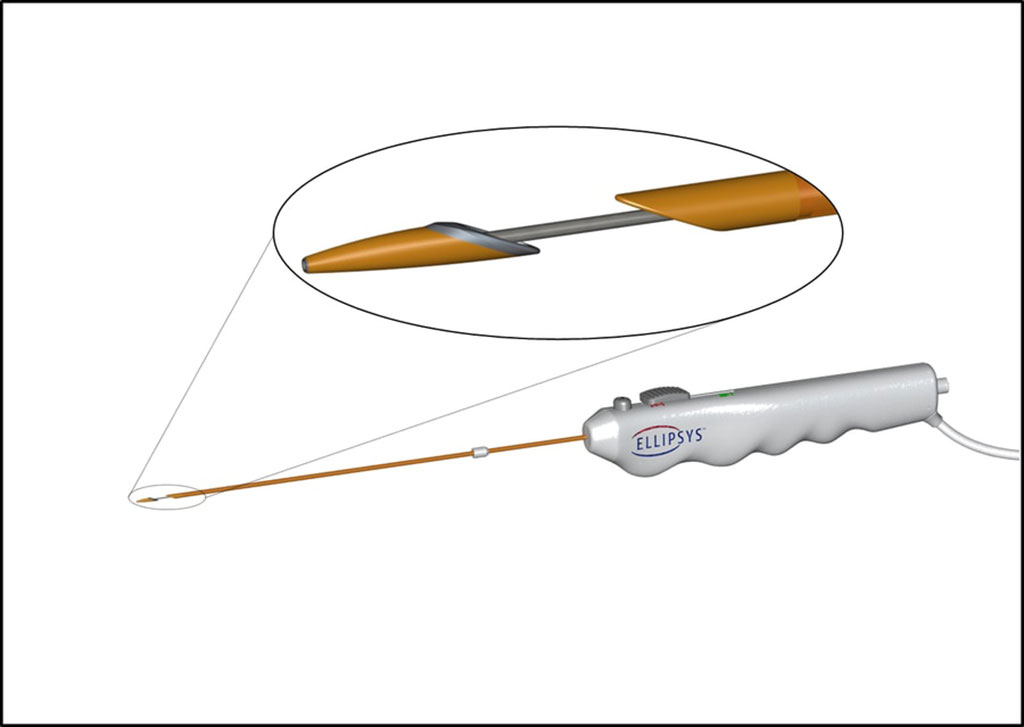 A new study conducted at Institut Mutualiste Montsouris (Paris, France) of 232 patients who had an Ellipsys pAVF created between May 2017 and July 2019 showed no adverse events, and 96% had fully functioning AVFs after one year, compared to surgically created fistulas, which have a patency rate of about 60%. In addition, the study reported that patients were able to begin using their pAVF for dialysis an average of four weeks after creation, with six percent of fistulas maturing in as little as two weeks. The study was published in the April 2020 issue of the
Journal of Vascular Surgery.
"Vascular access is quite literally the lifeline for dialysis patients. The advantages of the percutaneous Ellipsys fistula are that it is a very safe, simple and reproducible way to create a fistula that will function for a long time with minimal interventions," said lead author vascular surgeon Aexandros Mallios, MD. "One of the most important aspects of the study is that it offers a protocol for fistula creation, maturation and maintenance, which should make it easier for other physicians to adopt the relatively new procedure."
"Dr. Mallios' results are very exciting, particularly with such a large patient population, as it adds to the growing body of evidence that this approach offers a safe and effective way to quickly create a functional percutaneous fistula," said Mark Ritchart, President and CEO of Avenu Medical. "He also uses his valuable experience as a guide to enable more widespread use of percutaneous fistulas, which may improve patient safety by reducing reliance on riskier vascular access options."
An AVF is the most recommended access for ESRD patients undergoing dialysis, created by connecting a patient's vein and artery to form a long-lasting site through which blood can be removed and returned. Alternatively, in patients who are unsuitable for a fistula, an AVG--a plastic conduit between an artery and a vein--may be used.
Related Links:

Avenu Medical
Institut Mutualiste Montsouris
Other channels