Next-Generation TAVI System Treats Aortic Stenosis Safely and Effectively
By HospiMedica International staff writers
Posted on 20 Jan 2023
Aortic stenosis occurs when the aortic valve's opening narrows, restricting blood flow to the body. It can result in heart failure and death, if left untreated. For patients suffering from severe aortic stenosis who have a high or extreme surgical risk due to possible complications resulting from age, frailty, or have been diagnosed with multiple other diseases or conditions, physicians can opt for a minimally invasive procedure using transcatheter aortic valve implantation (TAVI) therapies. Now, a latest-generation TAVI system can safely and effectively treat people with severe aortic stenosis who are at high or extreme risk for open-heart surgery.
Abbott's (Abbott Park, IL, USA) Navitor TAVI system is the latest addition to the company's comprehensive transcatheter structural heart portfolio that offers less invasive treatment options to physicians and patients for common and serious heart diseases. The US FDA-approved Navitor features a unique fabric cuff (NaviSeal) to reduce or eliminate the backflow of blood around the valve frame known as paravalvular leak (PVL). Additionally, the new device is the only self-expanding TAVI system with leaflets within the native valve; this design can help improve access to coronary arteries to facilitate future procedures for treating coronary artery disease. The system provides excellent hemodynamics, or blood flow, through the valve. The Navitor device is implanted using Abbott's FlexNav delivery system, which features a slim design to accommodate different patient anatomies and small vessels for stable, predictable and accurate valve delivery and placement.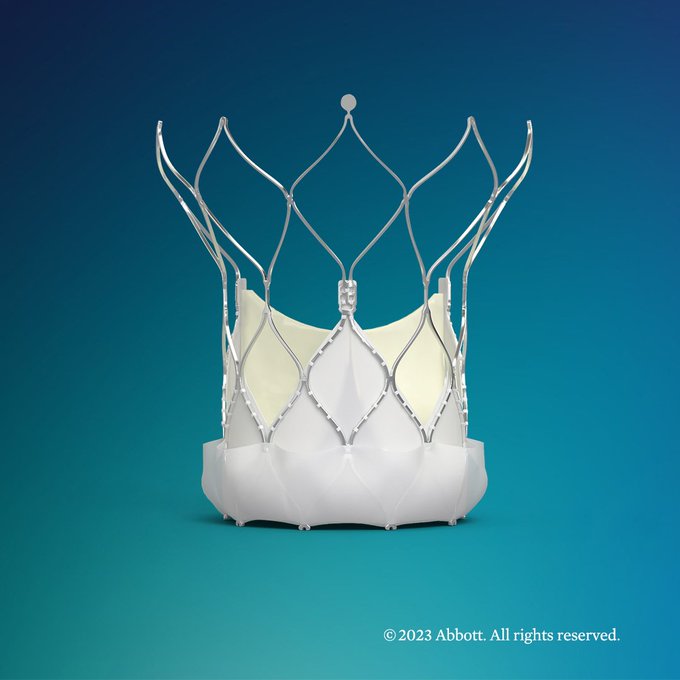 "Abbott's Navitor device features advancements to help doctors safely and effectively treat patients with aortic stenosis, including a design that reduces the backflow of blood around the valve that's often a complication following TAVI procedures," said Michael Reardon, M.D., Alison Family Distinguished Chair of Cardiovascular Research and professor of cardiothoracic surgery at the Houston Methodist Hospital, who served as principal investigator for the study that led to its FDA approval. "The innovative Navitor system also offers physicians stable and accurate device placement, even in challenging patient anatomies."
"Our Navitor valve builds upon our industry-leading portfolio of minimally invasive devices that surpass existing standards of care to address a range of heart diseases," said Michael Dale, senior vice president of Abbott's structural heart business. "Navitor is the first TAVI system to offer optimal hemodynamics in all valve sizes while also preserving options for lifetime disease management, an important consideration for physicians and patients when selecting a TAVI solution."
Other channels