Fully Immersive 3D AR Surgical Navigation System Demonstrates High Accuracy for EVD Placement
By HospiMedica International staff writers
Posted on 23 Jan 2023
External ventricular drain (EVD) is a common neurosurgical procedure, although it hasn't changed significantly in 100 years. Bedside ICU ventriculostomy is a common procedure that is fraught with error, and placement errors occur in about 40% of cases using the standard freehand technique. Now, an augmented reality surgical navigation system has demonstrated its potential to improve the accuracy of EVD placement.
Researchers evaluated VisAR, a low-cost navigation technology from Novarad Corporation (Provo, UT, USA) that uses an off-the-shelf Microsoft AR headset to revolutionize the delivery of neurosurgical care. With under two-minute setup time, image visible codes for instant registration, and a preoperative planning system allowing trajectory and target design, Novarad's VisAR system improves workflow while reducing costs compared to other navigation technologies.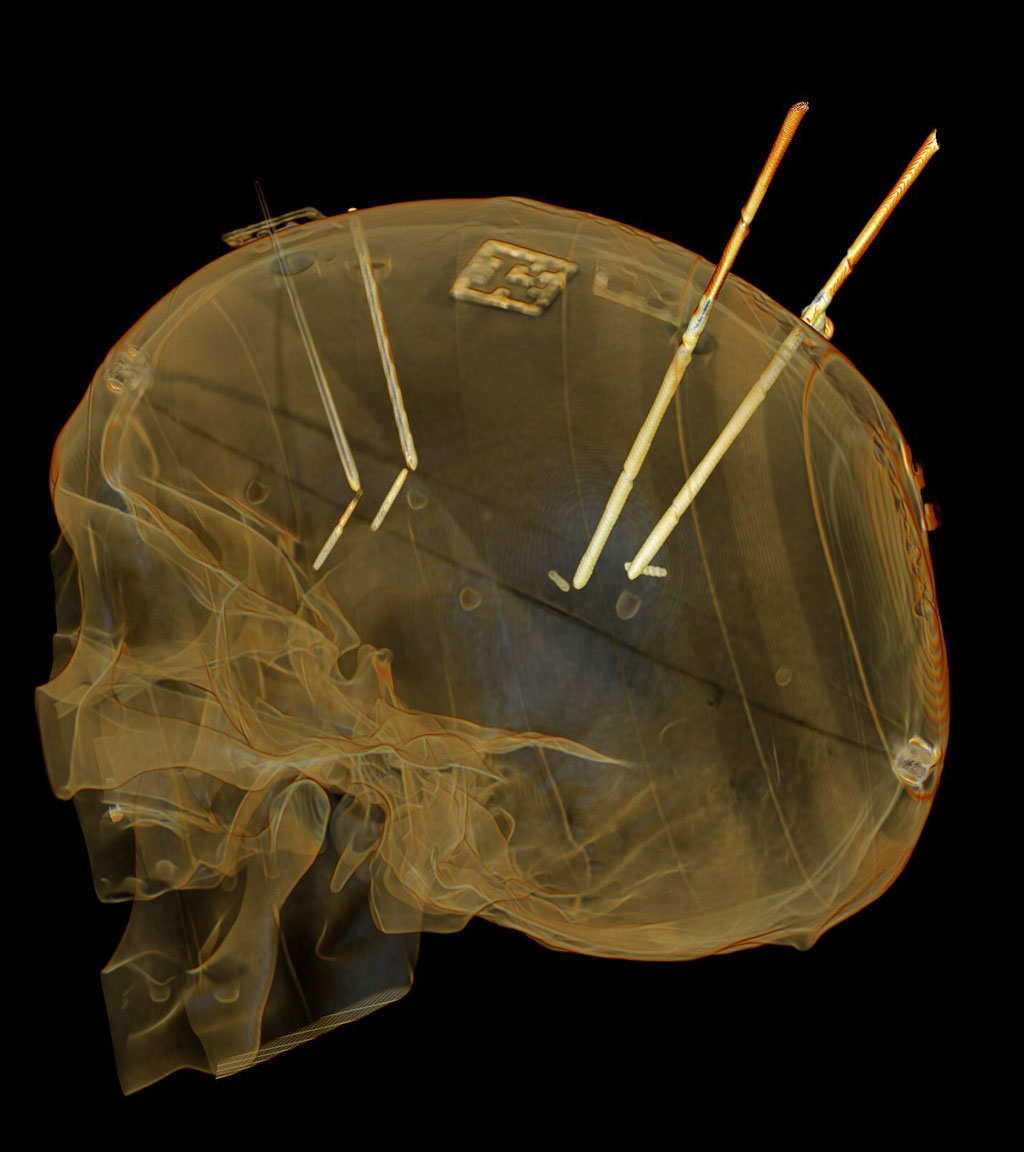 For their study, the researchers constructed phantom models: a skull phantom model filled with ballistic gelatin and a phantom model simulating the ventricular structure. In addition, the ability of VisAR flattening the learning curve and improving the accuracy of surgeons of various levels of training was studied in a cadaver model. The measured accuracy was done using VisAR on both phantom and cadaver models. The researchers found that the efficacy of Novarad's VisAR augmented reality guidance system demonstrated an angular error of 1.3° (close to what can be achieved with a robot and below the 2° standard for stereotactic cranial navigation set by the FDA. This result is dramatically better than current standard of care freehand technique. The various experience levels of the participants did not impact their success, illustrating the potential of VisAR accelerating the training of physicians.
"VisAR provides the precision of a robot, the portability of a stethoscope, and the versatility of human-powered intelligence," said Dr. Wendell Gibby, Founder and CEO, Novarad.
"Overall, these accuracy results suggest that a surgeon placing an EVD with AR technology would be capable of millimeter accuracy, which could be especially helpful in cases with small or displaced ventricles," said Dr. Michael Karsy, Assistant Professor of Neurosurgery, Neurooncology, and Skull Base, University of Utah Health.
Related Links:
Novarad Corporation

Visit expo >