First Ever Ureteroscope System Monitors Intrarenal Pressure in Real-Time During Ureteroscopy Procedures
By HospiMedica International staff writers
Posted on 07 Feb 2023
About one in 10 people can develop a kidney stone at some point in their lives. Ureteroscopy is commonly performed by urologists to diagnose and treat various problems in the urinary tract, particularly kidney stones. During ureteroscopies, elevated intrarenal pressure (IRP) can occur in response to fluid irrigation which is used to maintain a clear visual field. High IRP can cause various post-operative complications including systemic inflammatory response syndrome (SIRS), sepsis and renal damage. Now, the first ever ureteroscope system with the ability to monitor IRP in real-time during ureteroscopy procedures could resolve this problem.
The LithoVue Elite single-use digital flexible ureteroscope system from Boston Scientific Corporation (Boston, MA) comes with a built-in pressure sensor on the ureteroscope tip to allow urologists to make informed, pressure-related clinical decisions. The LithoVue Elite System, comprised of the single-use digital flexible ureteroscope and the StoneSmart Connect Console, improves on most of the features of the original LithoVue System with significant next-generation innovations. Besides IRP monitoring, some other device enhancements are upgraded image quality, updated control features and streamlined integration.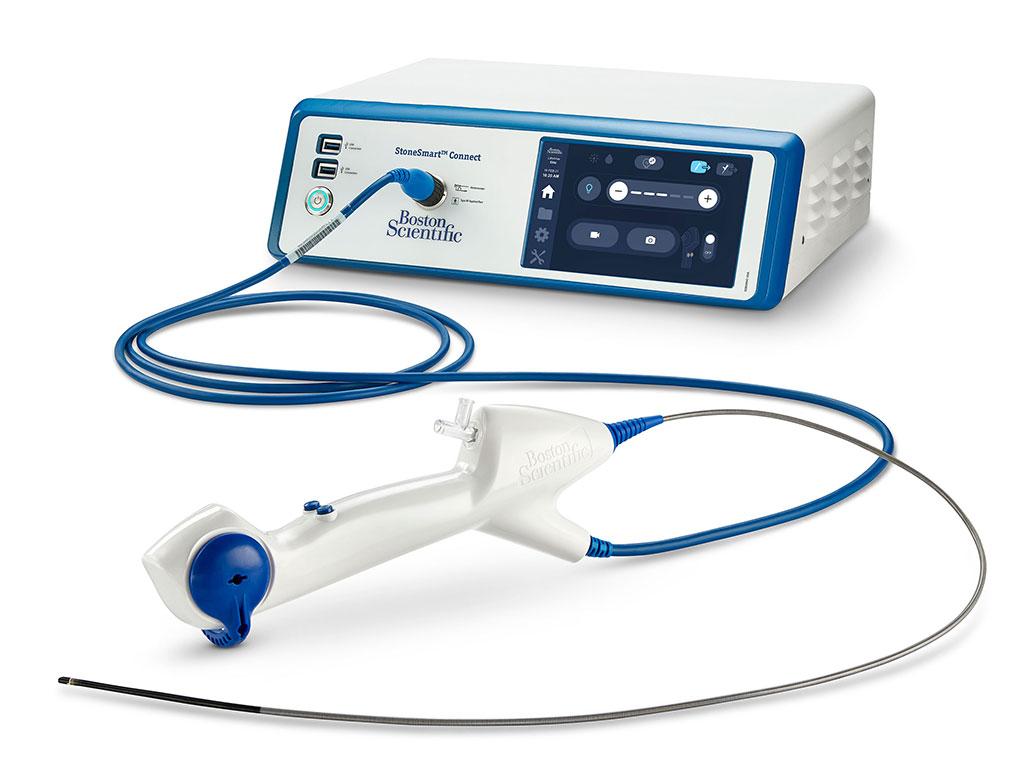 Boston Scientific has developed the LithoVue Elite System based on physician feedback with the aim of advancing patient care and eliminating infection risk associated with ineffective reprocessing of reusable scopes. It is also the first device built on the company's next-generation StoneSmart technology platform, intended to support potential interoperability with future devices from Boston Scientific. The company has received U.S. Food and Drug Administration (FDA) 510(k) clearance for the LithoVue Elite single-use digital flexible ureteroscope system and will begin a limited market release of the device in the U.S. in the coming weeks.
"We're at a critical moment in kidney stone care where patient demand is outpacing the number of urologists needed to address it," said Meghan Scanlon, senior vice president and president, Urology, Boston Scientific. "We designed the next-generation LithoVue Elite System to bring a greater level of precision and functionality in the way urologists diagnose and treat kidney stones, an increasingly common condition among adults. We are committed to developing clinical solutions, like the LithoVue Elite System, that are intended to make procedures more efficient, empower surgical decisions, optimize patient care and ultimately improve the treatment of kidney stone disease globally."
Related Links:
Boston Scientific Corporation 
Other channels