3D AI Surgical Maps Platform Optimizes Endovascular MIS Procedures
By HospiMedica International staff writers
Posted on 16 Feb 2023
Surgeons performing endovascular surgeries face several challenges such as significant variability in pre-operative planning and sizing, issues with imprecise visualization and device positioning intra-operatively, and inconsistent patient outcomes. Now, a game-changing technology for vascular navigation aims to improve patient outcomes by helping the surgeon navigate through blood vessels, and accurately and safely place a stent-graft.
Cydar EV Maps from Cydar Medical (Cambridge, UK) is being used at leading hospitals globally to optimize endovascular MIS (minimally invasive surgery) procedures. Cydar EV Maps creates a patient specific 3D map of soft tissue, providing an integrated solution for procedure planning, intra-operative navigation and post-procedure review. The AI and automation of processes within the software increases clinician confidence and reduces procedure times, lowers radiation exposure for patients and the clinical team, and improves clinical workflow efficiencies. As the AI learns further from surgical procedures, it will help improve clinical decision-making and future care.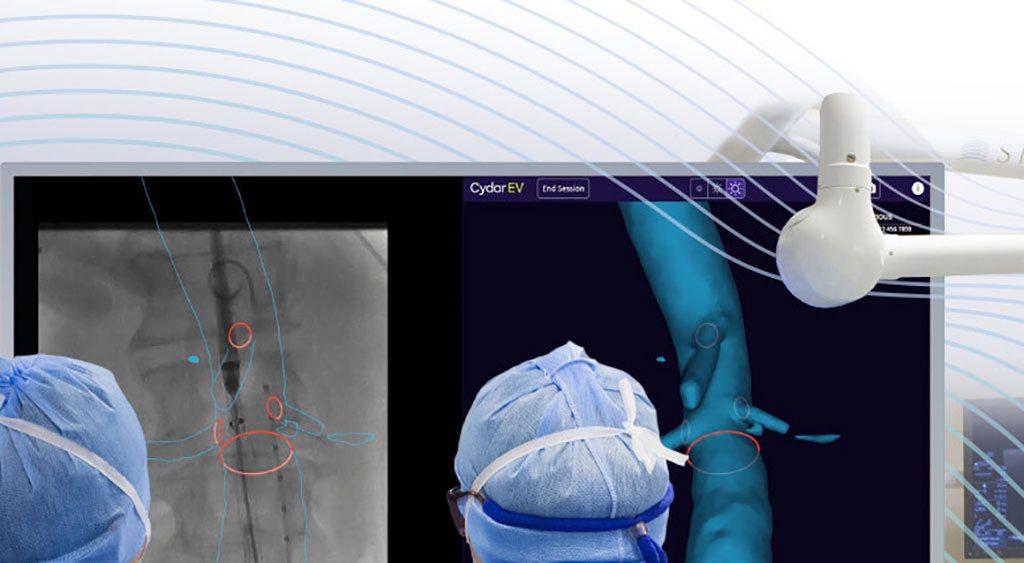 Cydar EV Maps is a certified Software-as-a-Medical Device (with an EU/UK CE mark and US FDA 510(k) clearance). The company plans to release the first version of Cydar EV Intelligent Maps in H1 2023 that will allow clinicians planning their MIS cases to compare patient anatomy with prior cases undertaken globally. This will provide predictive procedure planning capabilities over a period of time. The objective is to allow patients, irrespective of their geographical location, to benefit from access to the experiences of the world's leading clinicians across the world. The company also plans to release a generally applicable Cydar Maps product that will offer a solution for other MIS procedures apart from the current endovascular indication.
"We are focused on improving patient outcomes by providing an integrated solution of pre-operative planning, intra-operative navigation and post-operative review for a range of procedures, using the power of AI to better inform care decisions," said Paul Mussenden, Chief Executive Officer of Cydar Medical. "Cydar Medical is at a key inflection point and we are working to leverage our novel world-class platform and capabilities to rapidly scale our intelligent surgical maps offering through increasing the number of end-users and launching additional value-add capabilities on the platform."
Related Links:
Cydar Medical
Other channels