New Robotic Platform Makes Coronary Angioplasty Procedures Easier and Safer
By HospiMedica International staff writers
Posted on 17 May 2023
Coronary heart disease is a common condition that arises due to blocked or narrowed coronary arteries. Coronary angioplasty is a procedure used to widen these arteries. Although these procedures are generally safe, they do carry certain risks. Now, a new robot system for heart surgery not only makes the procedures safer and easier but also reduces radiation-induced injuries.
Robocath (Rouen, France) has launched its new robotic platform, R-One+, for coronary angioplasties. The R-One+ consists of two components: a command unit and the robotic unit itself. The robotic unit includes the robot and its articulated support arm, which boasts millimeter precision. This setup enables the cardiologist to control devices from the control command unit, which can be placed in the catheterization laboratory (cath lab) or the control room.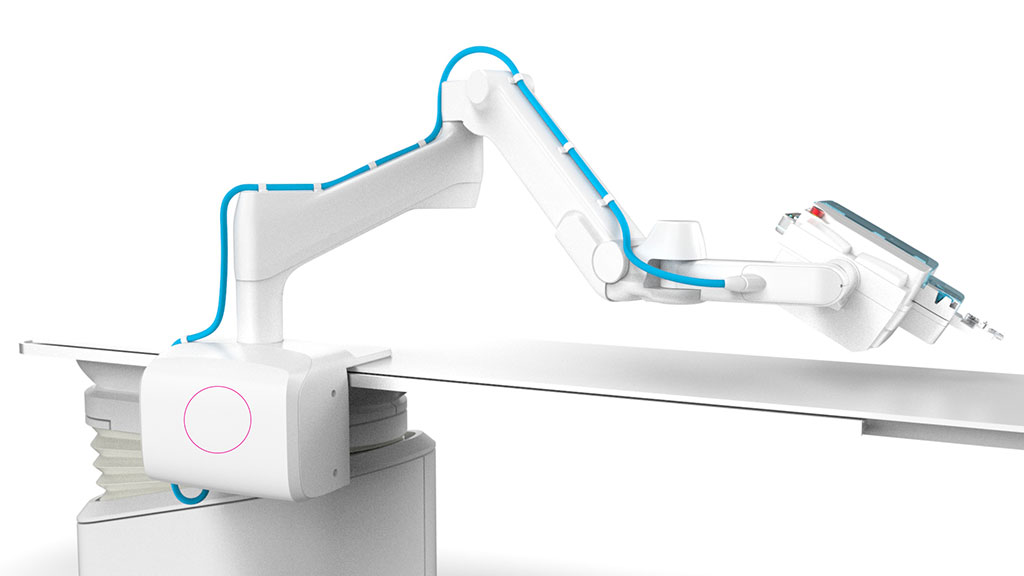 The R-One+ has been designed to offer physicians dependable, precise support during procedures, improving intervention conditions, particularly by providing complete protection from X-rays. The architecture of this medical robot allows the use of guidewires, balloons, and stent catheters (not simultaneously). It is compatible with leading devices on the market, such as guidewires, stent/balloons, imaging systems, and more. The robot can be set up in just a few minutes and seamlessly integrates into the intervention protocol, with no need for any additional steps.
Related Links:
Robocath 
Other channels