Holographic Surgical Navigation System to Provide Surgeons 3-D X-Ray Vision
By HospiMedica International staff writers
Posted on 22 May 2023
Existing medical imaging technologies face significant challenges in effectively displaying 3D patient anatomy. Conventional 2D visualization systems fall short in allowing surgeons to directly interact with and visualize the internal anatomy of patients during percutaneous procedures and poorly interpret 3D images. As current technologies do not effectively bridge the gap between medical images and the clinician's tools' location, there is a pressing demand for an efficient mechanism providing real-time confirmation of surgical instruments' accurate anatomical placement and alerting surgeons of potential imminent medical errors. Flat panel monitors restrict surgeons to 2D imaging, forcing them to divert their attention from the surgical site, thus disrupting hand-eye coordination, potentially reducing clinician confidence and adversely impacting outcomes. Now, an intuitive augmented reality visualization platform unlocks the full potential of 3D data to transform image-guided medical procedures with intuitive 3D X-ray vision visualization, seamless remote collaboration, and evidence-based data insights.
MediView XR (Cleveland, OH, USA) integrates augmented reality with surgical navigation, offering surgeons and healthcare professionals a groundbreaking 3D "X-Ray vision" through the skin for minimally invasive procedures. Using an augmented reality headset, clinicians can visualize 3D images of a patient's anatomy along with other procedural information to enhance their surgical workflow. Clinicians stationed at remote locations can also participate in real-time collaboration, featuring shared visualization, communication, and the capacity to offer procedural guidance, thereby fostering collaborative patient care. With its intuitive 3D augmented reality visualization platform designed for a wide range of clinical indications and anatomies, MediView is striving to harness the potential of 3D data to transform image-guided medical procedures.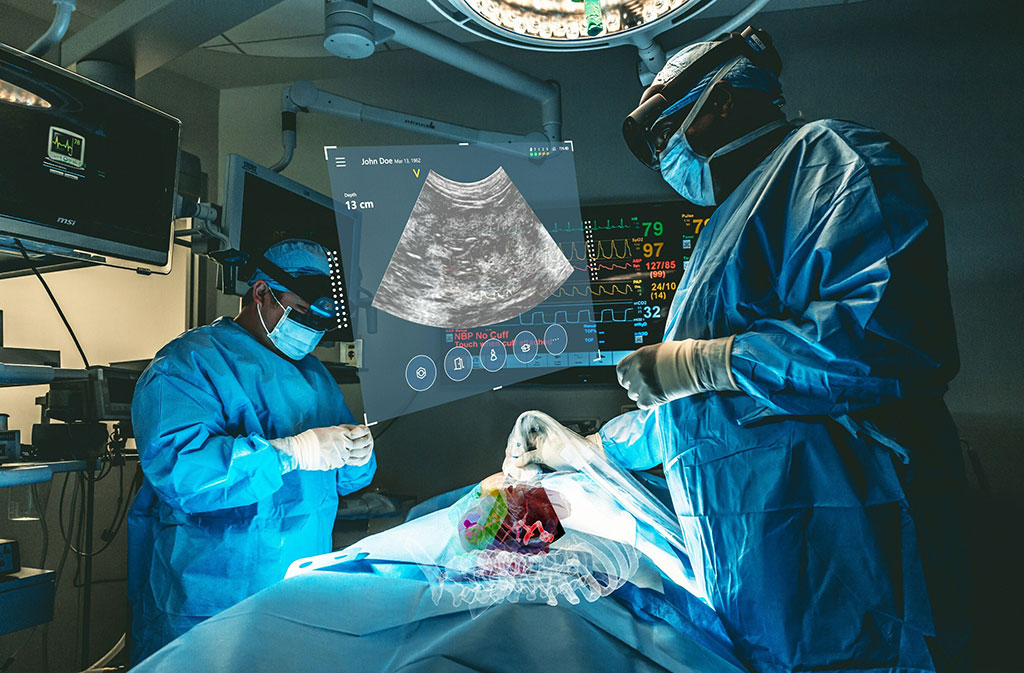 MediView has raised approximately USD 29.5 million in total funding to date, demonstrating the company's distinctive approach of integrating live and 3D medical imaging into augmented reality, amalgamating imaging, navigation, and remote collaboration for intuitive procedures, improved clinical efficiencies, and expanded care delivery capabilities. By addressing current medical imaging technologies' shortcomings and conventional healthcare collaboration methods, MediView is endeavoring to democratize healthcare by eliminating patient access barriers and addressing health equity issues in communities with scarce healthcare resources, including rural or underserved populations. Moreover, MediView's technologies serve as a versatile educational tool, preparing future practitioners by facilitating immersive firsthand learning experiences through augmented reality.
"We are energized by the backing of influential and strategic investment collaborators spanning healthcare, industry, financial and government sectors who recognize the growing clinical and industry adoption and value of clinical mixed reality solutions," said Mina S. Fahim, President and CEO of MediView. "Expanding industry and clinical partnerships and collaborations with world-class brands and leaders will further accelerate our speed of innovation. Working together to build a clinical augmented reality digital ecosystem better equips healthcare practitioners with advanced surgical visualization and navigation tools to deliver better care and enable greater patient access."
Related Links:
MediView XR 
Other channels