New Device Makes Heart Ablations Safer by Gently Diverting Esophagus
By HospiMedica International staff writers
Posted on 23 May 2023
Atrial fibrillation (AFib), the most prevalent heart rhythm issue, impacts millions of people and significantly escalates their risk of stroke and heart failure. For certain AFib patients, a catheter ablation, which involves burning or freezing the precise problematic area, is employed to restore a regular heart rhythm. This can be effective in treating AFib, although the energy from the catheter tip can cause severe damage to the nearby esophagus, situated just a few millimeters away. Now, a new device gently shifts the esophagus away from the danger zone during a catheter ablation to prevent potential life-threatening injuries, thereby enhancing patient safety significantly.
While performing a catheter ablation procedure, surgeons strive to deliver high energy and devote considerable time to ablating a specific spot in order to achieve a good, deep lesion. At the same time, they are highly aware of the esophagus's location and must take great care to prevent any harm from coming to that structure. With the new device developed by an electrophysiologist at The Ohio State University (Columbus, OH, USA), surgeons can employ suction force to draw in the esophagus and subsequently shift the entire segment about an inch aside to successfully establish a safe path for delivering energy during the catheter ablation procedure.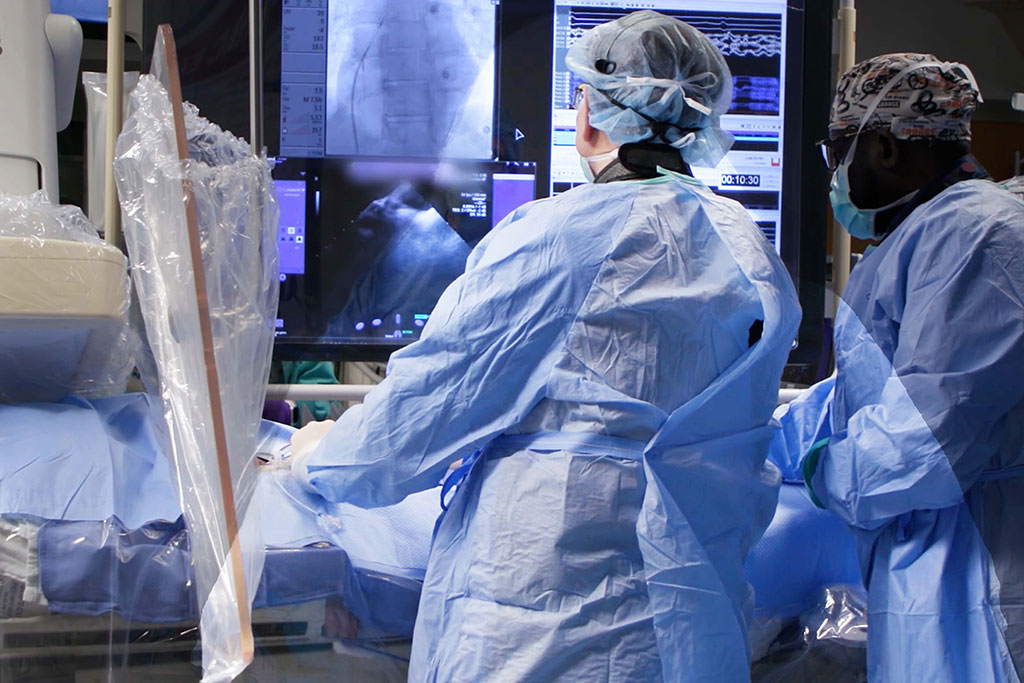 A clinical trial spearheaded by Ohio State revealed that over a third of heart ablation patients suffered esophageal injuries without the device. In contrast, when the innovative device was employed, less than 5% of patients incurred any esophageal damage, and those injuries were notably less severe than in the control group.
"There have been attempts to protect the esophagus during heart ablations in the past using different techniques like measuring the temperature inside the esophagus, using ultrasound imaging to identify where it's located and using shorter or less intense ablation energy, but esophageal injury continued to be a serious problem," said Emile Daoud, MD, electrophysiologist and clinical professor of internal medicine at the medical center. "With this device, patients can rest assured that they are getting the safest procedure possible without compromising any benefits to their heart."
Related Links:
The Ohio State University 
Other channels