Breakthrough Endoscopic Biopsy Device Enables Definitive Diagnosis of GI Cancers
By HospiMedica International staff writers
Posted on 13 Sep 2023
Endoscopic biopsies serve a crucial role in the precise and timely treatment of cancer by allowing for histologic and genetic testing of tissues. The traditional tools used for these procedures are manual Endoscopic Ultrasound (EUS) needles, which come with several drawbacks. They often throw up several challenges like inconsistent biopsy results, dependency on high-level skills, low standardization, multiple needle passes, suboptimal tissue samples for analysis, and higher rates of insufficient tissue during molecular testing. Now, an automated, motorized endoscopic biopsy device has the potential to improve biopsy results for the evaluation of gastrointestinal (GI) malignancies.
Limaca Medical (Yokneam, Israel) has developed the Precision GI EUS biopsy device, marking a major leap forward in obtaining biopsies for a confirmed diagnosis of pancreatic and other severe GI cancers. Unlike existing tools, this automated device is engineered to more efficiently and effectively diagnose GI cancers by securing substantially better quality and greater amounts of biopsy tissue that is crucial for diagnosis. Traditional endoscopic biopsy devices often fall short in consistently collecting quality and adequate tissue samples, leading to issues like fragmented tissue, insufficient volume, and blood contamination.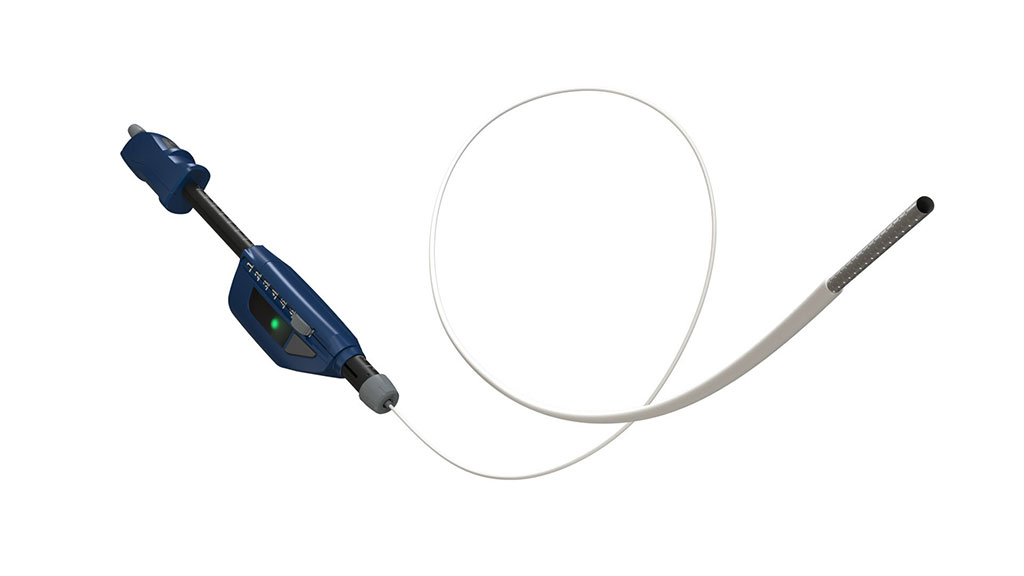 Physicians are increasingly favoring the Precision GI EUS biopsy device over older endoscopic biopsy tools because of its capability to obtain higher quality and larger tissue samples necessary for in-depth histological and molecular examinations. Furthermore, the device standardizes outcomes, making it effective across a wide range of physician skill sets. The U.S. Food and Drug Administration (FDA) has given 510(k) clearance to Limaca's Precision GI EUS biopsy device, following the company's earlier FDA Breakthrough Device Designation for the same product.
"Our first series of patients have demonstrated that Precision GI enables obtaining contiguous intact core tissue samples adequate for definitive diagnoses of pancreatic lesions," said Assaf Klein, Limaca CEO. "The clean, non-contaminated tissue samples provide a high percentage of tumor content, with less blood and extraneous fluids. FDA clearance allows us to bring Precision GI to market to fulfill our mission to always achieve precise, efficient, and definitive biopsy samples."
"We are pleased with FDA's clearance of Precision GI, following our FDA Breakthrough Device Designation," added Carl Rickenbaugh, Limaca Vice Chair. "We are dedicated to our mission to provide a far better endoscopic biopsy experience for the endoscopist and patient, with the goal of achieving faster, more efficient biopsy yield with highly consistent results. We look forward to soon bringing Precision GI to patients in the US."
Related Links:
Limaca Medical