Robotic-Assisted Percutaneous Ablation System Allows Physicians to Treat Inoperable, Difficult-to-Reach Tumors
By HospiMedica International staff writers
Posted on 13 Sep 2023
A state-of-the-art surgical robotic platform provides physicians with the ability to treat hard-to-reach, inoperable tumors at an early stage, in the most simple and effective manner.
Quantum Surgical (Montpellier, France) has developed the Epione robotic platform specifically for the curative treatment of cancers and abdominal tumors, including those in the liver, kidneys, and pancreas. This system utilizes a robotic arm, a navigation system, and a camera for assisting in performing percutaneous ablation which is an alternative to traditional surgery that involves inserting a needle through the skin directly into the tumor to destroy it. Epione integrates every phase of a percutaneous ablation procedure, from planning and targeting to ablation and confirmation while relying on the expertise of the medical professional involved.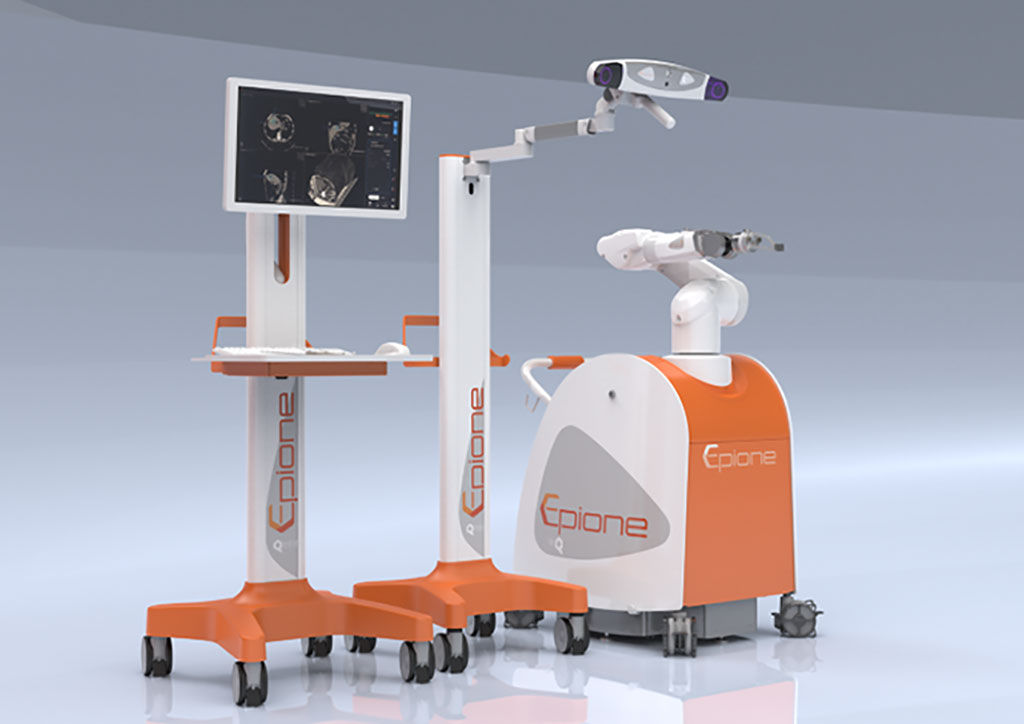 Quantum Surgical has gained CE mark approval for the expanded application of the Epione robotic platform to treat lung tumors. The approval was based on a clinical study that explored the feasibility and safety of robot-guided thermal destruction of lung metastases. Throughout the study, the Epione robot demonstrated consistent technical success and a strong safety record. It shows promise in improving the minimally invasive approach to treating small and difficult-to-access lung tumors. Lung cancer, with over 2 million new cases globally in 2020, including about 500,000 in Europe, remains the leading cause of cancer-related deaths. The recent CE mark approval will enable this innovative, focused, and minimally invasive treatment method to reach a broader patient population in Europe.
"With Epione, our goal is to provide patients with an effective, better targeted and minimally invasive treatment. While over 2 million new cases of lung cancer diagnosed each year worldwide, we are delighted that our technology can now be accessible to new patients in Europe" said Bertin Nahum, President and Co-founder of Quantum Surgical.
Related Links:
Quantum Surgical