Robotic Guidance and Placement System Designed to Work inside MRI Bore
By HospiMedica International staff writers
Posted on 14 Sep 2023
Innovations in imaging technology, robotics, and artificial intelligence are expanding the range of clinical applications and making MRI more user-friendly for both medical professionals and patients. However, MRI rooms remain among the most complex environments within a hospital due to the machine's powerful magnetic fields and the limited space available for medical staff. Now, a robotic guidance and placement system that can operate within an MRI bore could find various applications, including biopsies, treatment administration, and medical device placement.
The IGAR system from Insight Medbotics (Hamilton, ON, Canada) is the world's first and only robot FDA 510(k)-cleared for use inside an MRI. The clearance for the company's MRI-compatible robot applies to breast biopsy indications. IGAR is the first and only robotics system designed to work inside an MRI bore that has obtained this regulatory clearance. The IGAR technology platform has the potential to be adapted for future products that could transition seamlessly between various healthcare settings, from an MRI room to a traditional operating room or even a doctor's office.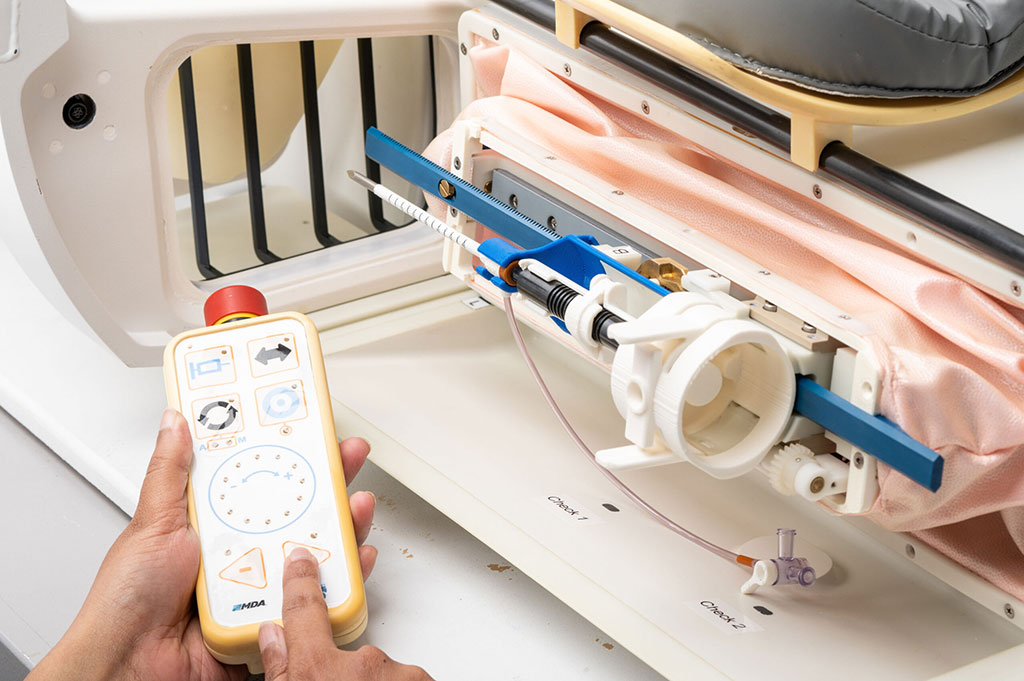 Conceived by a unique team of world-leading experts in both surgical and robotic fields, IGAR's safety and effectiveness have been verified through peer-reviewed clinical research focused on breast biopsy. Beyond breast biopsy, the technology may also find use in targeting other organs and types of diseases, as well as in administering treatments and placing medical devices.
"Our team has long believed in the untapped potential of accessible MRI imaging, artificial intelligence and robotics together to improve quality of life for patients," said Fazila Seker, CEO of Insight Medbotics. "Many teams are researching viable paths to take robotics into the MRI suite, but IGAR is the first to secure FDA clearance. This regulatory achievement advances our long-term vision, and our commitment to delivering technology that supports the future of precision medicine."
Related Links:
Insight Medbotics