World's First Gastroscope with 4.2 MM Working Channel Helps Access Difficult-to-Reach Anatomical Areas
By HospiMedica International staff writers
Posted on 18 Sep 2023
The world's first gastroscope featuring a 4.2 mm working channel provides gastroenterologists with a powerful suction performance during procedures conducted in the ICU and endoscopy unit.
Ambu's (Ballerup, Denmark) aScope Gastro Large is the world's first gastroscope with a 4.2 mm working channel as well as the first endoscope to be manufactured using bioplastic materials. The larger-sized gastroscopy solution, which comprises the Ambu aScope Gastro Large and Ambu aBox 2, has been built and tested in collaboration with foremost gastroenterology experts. As the world's first gastroscope with a 4.2 mm working channel, it allows gastroenterologists to experience the required powerful suction performance of a therapeutic gastroscope, while also providing the maneuverability and precision of a standard gastroscope, enabling access to difficult-to-reach anatomical areas.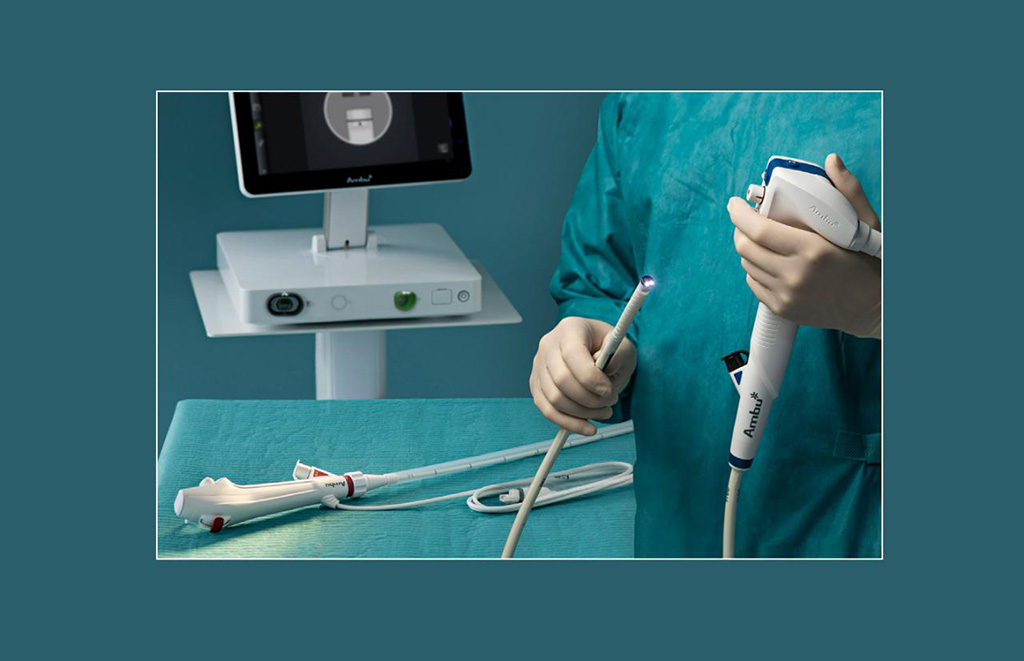 In comparison to the latest 3.7 mm therapeutic gastroscope available, the working channel of the Ambu aScope Gastro Large delivers a significantly stronger suction performance, both when used with or without other tools. This makes it a crucial instrument for conducting a variety of upper GI procedures in both ICU and endoscopy units, including managing bleeds, conducting necrosectomies, and placing stents. These procedures typically demand both a broad working channel and strong suction capabilities. The system, further supported by Ambu's aBox 2, offers a single-use solution that combines portability and convenience with the power of Ambu's software ecosystem, which is also compatible with the company's other endoscope products. As the world's first endoscope manufactured with bioplastic materials, the Ambu aScope Gastro Large features a scope handle made of material derived from second-generation feedstock, e.g., recycled food waste, ensuring a notably lower carbon footprint. Ambu has launched the Ambu aScope Gastro Large and Ambu aBox 2 in Europe, thereby expanding the company's offering in gastroenterology.
"As a single-use endoscopy company, we believe that applying sustainable practices is both an obligation and an opportunity to lead by example," said Britt Meelby Jensen, Chief Executive Officer of Ambu. "Being the first company in the world to bring an endoscope made with bioplastics to customers is not only a milestone for Ambu – it is a significant step forward within the industry, on the road to positive change."
Related Links:
Ambu