Novel Device for Treatment of Anal Fistula Uses Single-Operation Approach to Prevent Multiple Surgeries
By HospiMedica International staff writers
Posted on 19 Sep 2023
An anal fistula is an artificial tunnel connecting the rectum to the skin near the buttocks, often caused by an infected or clogged anal gland. If it's not treated, the infection might lead to an abscess and could spread through the sphincter muscle. Existing treatments are not always effective and can result in slow healing, repeated procedures, and a heightened risk of incontinence. Now, a novel surgical device can treat this painful and debilitating colorectal condition which affects one in 5,000 people worldwide.
Signum Surgical (Galway, Ireland), in collaboration with expert colorectal surgeons, has developed BioHealx which enables surgeons to treat anal fistulas through a less invasive procedure done on an outpatient basis. The BioHealx system includes a one-time, bioabsorbable implant intended to seal the fistula tract and then naturally dissolve in the body. This one-step process aims to aid healing, lower the chances of fistula recurrence, and safeguard against incontinence.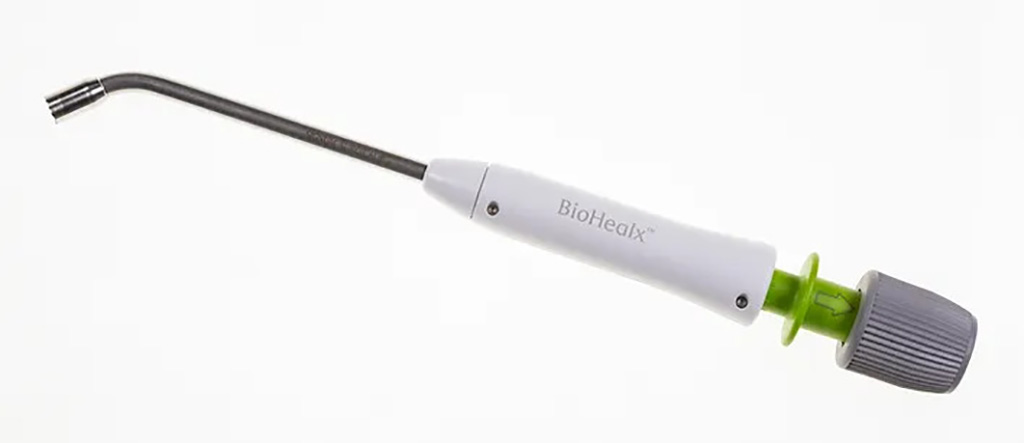 Signum Surgical has completed up its single-arm, non-randomized clinical trial, which tested the safety and effectiveness of the BioHealx device in treating anal fistulas. Conducted across multiple centers and led by four expert investigators, the study involved 32 adult male and female patients who had recurrent anal fistulas following at least one previous unsuccessful treatment. These patients have been monitored for a period ranging from 13 to 40 months, and the final follow-up assessments have been completed.
The data gathered from this trial is in the process of being compiled for a De Novo classification submission to the U.S. Food and Drug Administration (FDA) and will be soon published in scientific journals. Given that BioHealx is an entirely new treatment with no existing counterpart on the market, Signum Surgical is filing a De Novo request for its classification. BioHealx offers potential as a promising surgical alternative for treating anal fistulas. It is especially noteworthy for its ease of use by medical professionals. This method could potentially eliminate the necessity for multiple surgeries, decrease surgical trauma, lower the recurrence rate of fistulas, and bring down both patient and healthcare system costs.
"The completion of our clinical trial marks a significant milestone for Signum Surgical and our BioHealx device," said Moshe Zilversmit, Co-Founder and CEO of Signum Surgical. "We look forward to submitting our De Novo classification request to the U.S. FDA and the scientific publication of the data in due course, as we seek to bring this novel treatment to market for the benefit of patients, surgeons, and the healthcare system."
Related Links:
Signum Surgical