Robotic Surgical System Seamlessly Integrates into OR for New Clinical Experiences
By HospiMedica International staff writers
Posted on 08 Nov 2023
In most hospitals today, operating rooms (ORs) were not originally designed to accommodate robotic equipment, presenting a challenge for integrating such technology. What's needed is a robotic system that can adapt to various OR layouts, is simple to use regardless of location, and preserves the valuable space within the surgical area. Surgeons are looking for solutions that can enhance OR workflow, boost safety measures, and provide complete access around the patient to perform surgeries effectively. Now, a general surgery robot offers a unique design that incorporates into any OR and allows surgeons to focus on the patient.
The OTTAVA robotic surgical system has been designed by Johnson & Johnson MedTech (New Brunswick, NJ, USA) to create space in the OR, simplify complex workflows and improve flexibility for clinical approaches. By incorporating four robotic arms into a standard size surgical table, OTTAVA offers a unified architecture that enables an invisible design as the robotic arms can be deployed or retracted under the surgical table as required. By facilitating ease of movement and team collaboration during robotic-assisted surgeries, OTTAVA gives medical teams the adaptability required for varied clinical procedures and patient-specific considerations.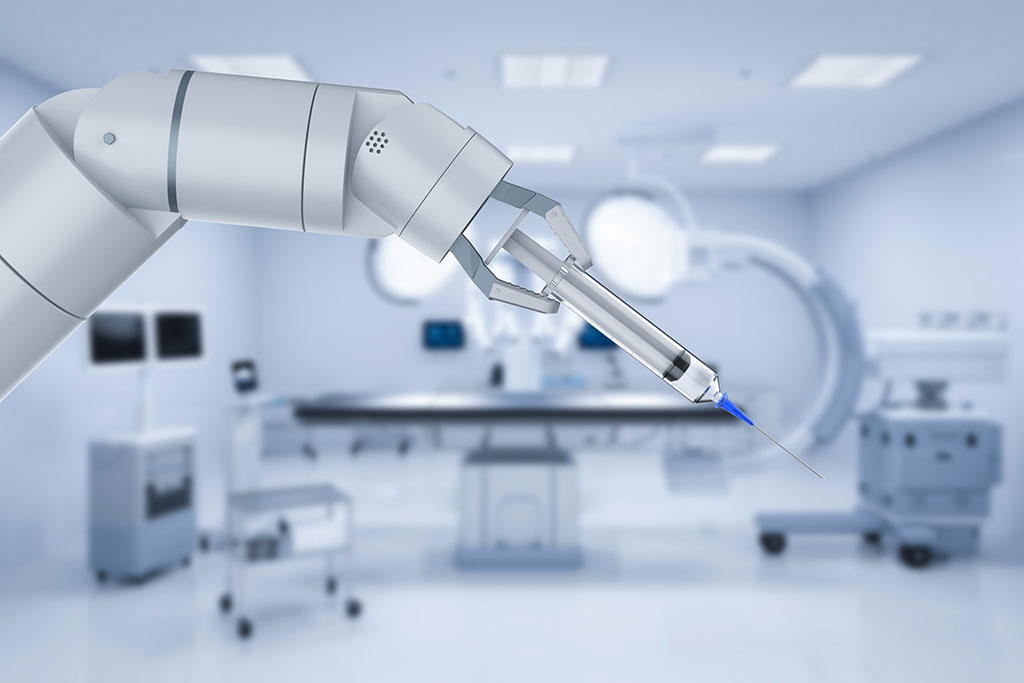 A standout feature of OTTAVA is its "twin motion" capability, which synchronizes the movements of both the operating table and the robotic arms, offering the surgical team the advantage of repositioning the patient mid-procedure without the need for a pause. The system is equipped with Ethicon's trusted instruments, known for their precision and effectiveness, ensuring that surgeons have a more uniform experience when transitioning between conventional laparoscopic and robotic-assisted surgeries. Johnson MedTech plans to submit the OTTAVA robotic surgical system for an investigational device exemption (IDE) application to the U.S. Food & Drug Administration (FDA) in the second half of 2024 to initiate clinical trials. Once approved, OTTAVA is slated to expand the company's existing line of robotic systems, which currently includes the MONARCH Platform and the VELYS Robotic-Assisted Solution.
"Johnson & Johnson was born in surgery with the advent of sterile sutures, and we have since helped surgeons improve care for patients by offering transformative technologies across all types of surgery," said Hani Abouhalka, Company Group Chairman, Robotics & Digital, Johnson & Johnson MedTech. "We believe the future of surgery is personal. Starting with the human impact – the connection between the patient, surgeon, and OR staff – we are unlocking what science and technology can do to improve the surgical experience and health outcomes for everyone involved. OTTAVA is designed to consistently deliver this experience in any OR globally."
Related Links:
Johnson & Johnson MedTech 

Visit expo >
Other channels