Nutritional Influences Reshape Obstetrical Dilemma
By HospiMedica International staff writers
Posted on 31 Mar 2017
A new study by a researcher at the University College London Great Ormond Street Institute of Child Health shows that malnutrition in socioeconomically challenged populations can alter growth and reduce both stature and the dimensions of the pelvis in women, while the obesity epidemic affecting these very same populations is resulting in excessively large newborns. The dangerous combination may be reshaping the obstetrical dilemma, which refers to a disproportion between maternal pelvic dimensions and neonatal size at delivery.
Furthermore, the association between the dual burden of malnutrition and the obstetrical dilemma is expected to increase, because the obesity epidemic is emerging faster than stunting is being resolved. Not only does short maternal stature increase the risk of obstructed labor in these socioeconomically challenged populations, early age at marriage also risks pregnancies before pelvic growth is completed. In addition, maternal obesity increases the risk of offspring weighing over four kilograms (macrosomic); in some populations, short maternal stature may also promote the risk of gestational diabetes, another risk factor for macrosomic offspring.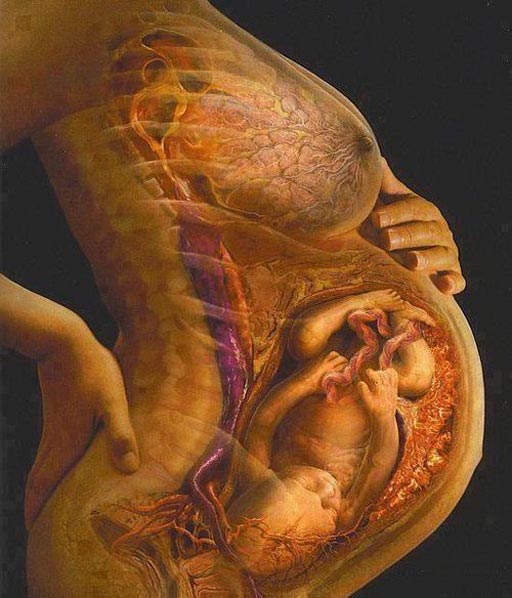 These two risk clusters are predicted increasingly to overlap, to the extent that women experience both stunting in early life and excess weight gain subsequently, and it is becoming increasingly clear that the obesity epidemic is now impacting populations in whom widespread stunting has yet to be resolved. To further exacerbate the issue, gestational diabetes may potentially amplify this risk, both provoked by short stature and also exacerbating the negative impact of obesity. These nutritional influences are furthermore sensitive to social values such as maternal and child nutrition, gender inequality, and age at marriage.
"Beyond accounting for 12% of maternal mortality worldwide, obstructed labor also imposes a huge burden of maternal morbidity, in particular through debilitating birth injuries," concluded study author professor of anthropology and pediatric nutrition Jonathan Wells, PhD, of the UCL Childhood Nutrition Research Centre. "Maternal obesity is emerging as a new issue in relation to the difficulties of giving birth, and this means that obstructed labor may occur even when women are tall and have relatively larger pelvic dimensions."
Human evolution is characterized by the emergence of two quintessential characteristics of modern humans - bipedal locomotion and large brain size. These two traits have mutual implications for each other, because in the absence of medical technology, the fetal head must pass through the dimensions of the maternal pelvis at birth. In the 1960s, it was suggested that mutually antagonistic selective pressures favoring both a constrained maternal pelvis for efficient locomotion and a large fetal head, maintained a relatively tight fit between these physical traits in Homo sapiens, with the interaction between them coined as the "obstetrical dilemma."
Latest Women's Health News
Other channels