Caesarean Section Death Higher in Developing Countries
By HospiMedica International staff writers
Posted on 10 Apr 2019
Maternal and perinatal deaths following caesarean section (CS) are disproportionately high in low and middle-income countries (LMIC), claims a new study.
Researchers at Queen Mary, University of London (QMUL; United Kingdom), Fernandez Hospitals (Hyderabad, India), Tirunelveli Medical College (India), and other institutions undertook a systematic review and meta-analysis of 196 studies from 67 LMICs covering 12 million pregnancies, in order to determine maternal or perinatal outcomes following caesarean sections. The results showed that the risk of maternal death in LMIC women undergoing CS was 7.6 per 1,000 procedures, about 100-fold higher than in the United Kingdom (8 per 100,000).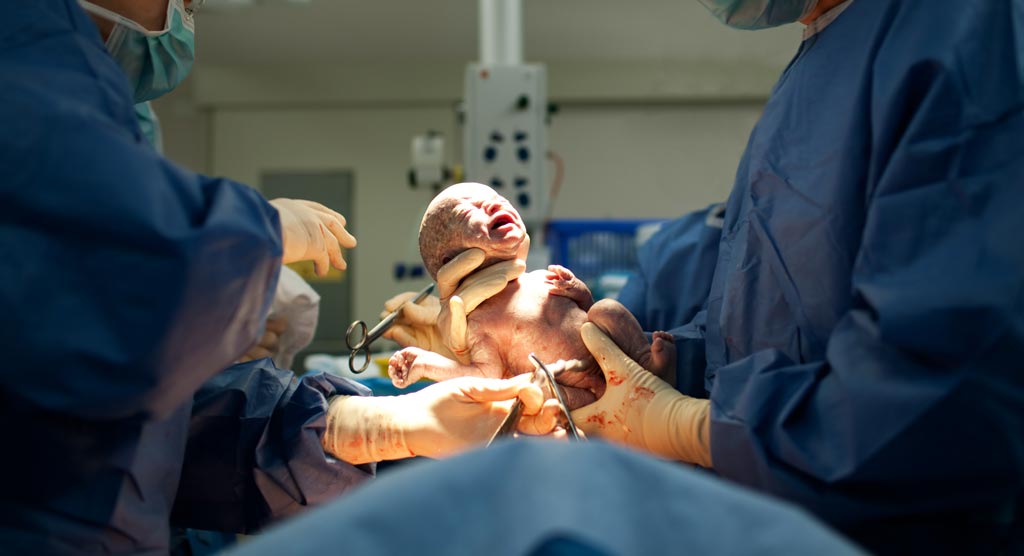 The overall rate of stillbirth in babies born by CS was 56.6 per 1,000, with the highest rates in sub-Saharan Africa. The perinatal death rate (stillbirths and deaths in the first week of life) was 84.7 per 1,000 CS, with the highest rates in the Middle East and North Africa, at 354.6 per 1,000. A quarter of all women in LMICs who died while giving birth had undergone CS (23.8%); women undergoing emergency CS in LMICs were twice more likely to die than those delivering by elective CS. The odds were increased 12-fold when CS was performed in advanced labor at full dilatation of the cervix.
A third of all deaths following caesarean section were attributed to postpartum hemorrhage (32%), pre-eclampsia (19%) and sepsis (22%), and 14% to anesthesia related causes. The rate of perinatal deaths were increased five-fold with emergency versus elective CS, and 10-fold when undertaken in the second stage of labor. Maternal death rates were particularly high in countries with very low caesarean section rates, highlighting the problems of too little access, too late. The study was published on March 28, 2019, in The Lancet.
"Caesarean sections are the most commonly performed operation worldwide. They are meant to be life saving for both mother and baby, but because of many factors, such as poor access, late referrals, inappropriate procedures, poor resources and training, this is not always the case," said senior author Professor Shakila Thangaratinam, PhD, of QMUL. "Now that we know the risk factors and countries associated with poor outcomes, we can make a more targeted effort to improve conditions for mothers globally, so that timely and safe caesarean sections can be done wherever they are needed."
A CS delivery is most commonly performed through a suprapubic low-transverse skin incision. At the end of the operation, the skin incision is typically closed with the placement of either a continuous subcutaneous suture that dissolves over time, or multiple metal staples that are removed at a later date. In the United States, 33% of all deliveries are CS; in China, the rate is as high as 46%.
Related Links:
Queen Mary, University of London
Fernandez Hospitals
Tirunelveli Medical College

Latest Women's Health News
Other channels