Pre-Surgical VR Tool Could Allow Surgeons to Preview Patient's Beating Heart in 4D
By HospiMedica International staff writers
Posted on 25 Jul 2023
In the rapidly developing field of technology, machine learning has become a true game-changer, transforming various sectors including healthcare. It enhances efficiency, minimizes human errors, and makes time available for other more important tasks. Artificial Intelligence (AI) holds the potential for revolutionizing surgical preparation, particularly in complex cases, by converting medical scans into interactive 3D and 4D models. This can be particularly valuable for tasks like rendering a deeper view of organs, tissues, and tumors. Now, a group of researchers is focusing on the conversion of medical images into 3D and 4D interactive models (for 3D printing for virtual reality), specifically for assistance in the pre-surgical planning of complex cardiac and cancer cases.
The heart, a unique organ, changes shape as it pumps blood throughout the body. This becomes problematic when abnormal heart muscle growth inhibits the heart's ability to pump blood effectively. Existing technology fails to provide surgeons with a 4D view of this dynamic obstruction. Currently, surgeons depend on years of trial and error of surgical experience to decide the right method for cutting out muscle to ease the obstruction. Now, a collaboration between researchers from OSF HealthCare (Peoria, IL, USA) and Bradley University (Peoria, IL, USA) aims to offer surgeons a VR perspective of their patient's heart, enabling a 4D view of its contractions and expansions.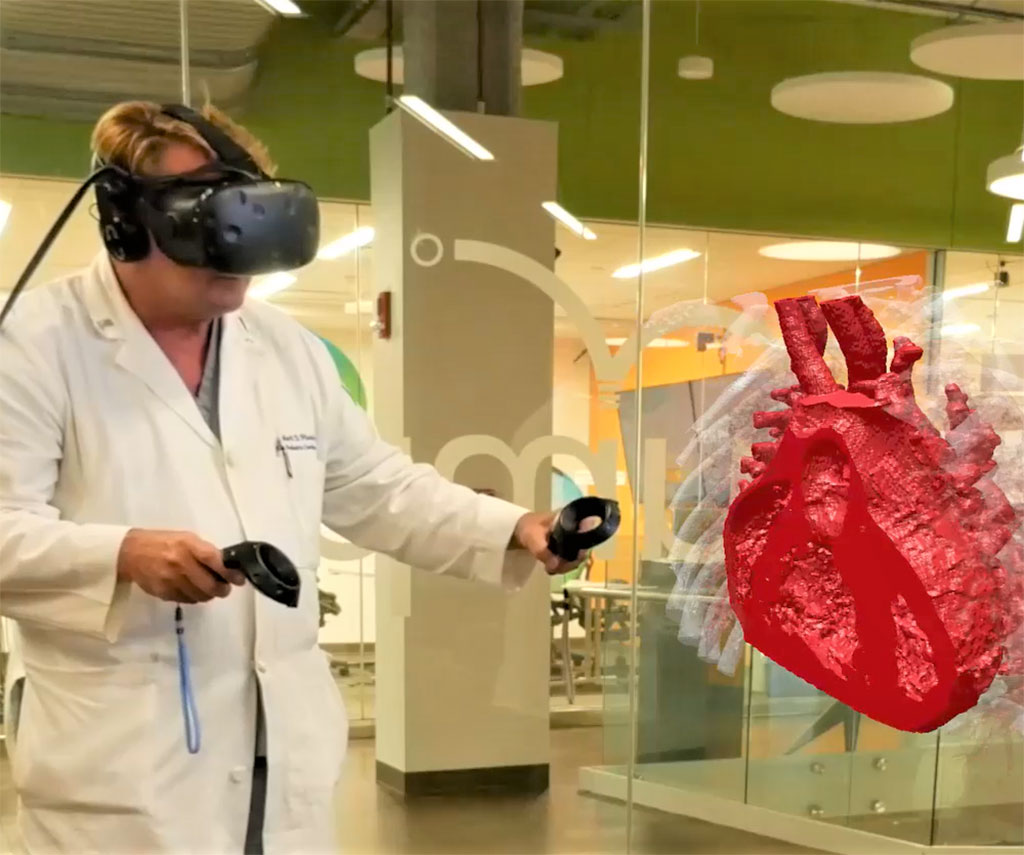 Researchers had previously demonstrated this concept, but the conversion process of 4D heart images was time-consuming and unsustainable. The team believes that machine learning can automate this intensive process, enabling surgeons to virtually examine a patient's beating heart in 4D and view the obstruction. This ground-breaking pre-surgical analysis tool would allow a comprehensive view of the heart's structure, significantly enlarging the elements for a clearer view of the anatomy. This innovation in machine-learning-derived 4D visualization of a beating heart is set to be a first-of-its-kind technology.
The researchers anticipate that their automated solution could drastically reduce the time needed to convert images, from months to hours, and possibly even minutes. This could eventually be extended to images for other types of complex medical cases, benefitting adults, children, and even infants. The AI-enabled software could offer a scalable solution for surgeons worldwide, potentially leading other hospitals to adopt this approach for pre-surgery planning. The researchers hope to automate the conversion of cardiac CTs into VR through machine learning algorithms within a year. This 4D view will allow surgeons to visualize the beating heart of patients and plan surgeries in VR prior to entering the operating room.
"The most immediate impact isn't going to be the 4D heart," said Dr. Matthew Bramlet, MD, a pediatric cardiologist at the University of Illinois College of Medicine, who specializes in congenital cardiac MRI for OSF Children's Hospital of Illinois. "The impact at a grander scale will be the scalability of how any program will be able to create models for pre-surgical planning; 3D printed or for VR with this technology."
Related Links:
OSF HealthCare
Bradley University 
Other channels