Cardinal Health to Acquire Medtronic Product Portfolio
By HospiMedica International staff writers
Posted on 20 Apr 2017
Medtronic plc has entered into a definitive agreement with Cardinal Health Inc. to sell its patient care, deep vein thrombosis, and nutritional insufficiency businesses within the Patient Monitoring & Recovery (PMR) division of its Minimally Invasive Therapies Group (MITG).
Medtronic plc is a medical technology, services and solutions company that manufactures and sells device-based medical therapies worldwide. Cardinal Health is a global, integrated healthcare services and products company, providing customized solutions for hospitals, health systems, and other clinical entities worldwide.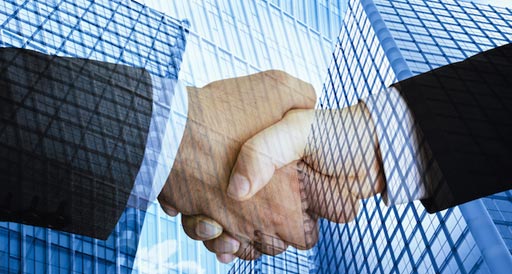 The product lines included in the transaction are Medtronic's dental/animal health, chart paper, wound care, incontinence, electrodes, SharpSafety, thermometry, perinatal protection, blood collection, compression, and enteral feeding offerings. The transaction also includes 17 dedicated manufacturing facilities. Medtronic will retain its Respiratory & Monitoring Solutions business, which includes its airway, ventilators, monitors, sensors, and health informatics product lines, as well as its Renal Care Solutions business, both of which are within its PMR division. The USD 6.1 billion cash transaction is expected to close in Medtronic's second quarter of its fiscal year 2018, subject to receipt of customary regulatory approvals and satisfaction of other customary closing conditions.
"This is a positive transaction for all involved - Medtronic, Cardinal Health, and our respective shareholders and employees - who we believe will all thrive under this change in ownership. In addition, it signifies our commitment to disciplined portfolio management," said Omar Ishrak, Medtronic chairman and chief executive officer. "Medtronic has had a specific focus over the past several years on ensuring that we are delivering compelling clinical and economic value to health systems and patients around the world. Ultimately, we came to the conclusion that these products - while truly meaningful to patients in need - are best suited under ownership that can provide the investment and focus that these businesses require. At the same time, we can put these proceeds to work, investing over the long-term in higher returning internal and external opportunities that are more directly aligned with our growth strategies of therapy innovation, globalization, and economic value."
"This transaction enables our group to better focus on a portfolio that delivers on our global strategic priorities," said Bryan Hanson, executive vice president and president of Medtronic's Minimally Invasive Therapies Group. "We believe both our employees and these businesses will thrive under Cardinal Health's ownership. We sincerely appreciate the countless contributions of our team throughout the years, as well as the partnership and loyalty of our customers and patients."
Other channels