Bioactive Foam Scaffold Helps Replace Lost Bone
By HospiMedica International staff writers
Posted on 19 Apr 2017
Novel malleable bioactive foam can be used to treat craniomaxillofacial osseous gaps in the skull resulting from injury, surgery, or birth defects.
Under development by researchers at the Rensselaer Polytechnic Institute and Texas A&M University, the bioactive foam is based on a shape memory polymer (SMP) made of crosslinked poly(ε-caprolactone) (PCL) diacrylate coated in a bioactive polydopamine. When exposed to warm saline, the foam material becomes pliable, allowing it to be easily shaped to fit irregular defects in the skull.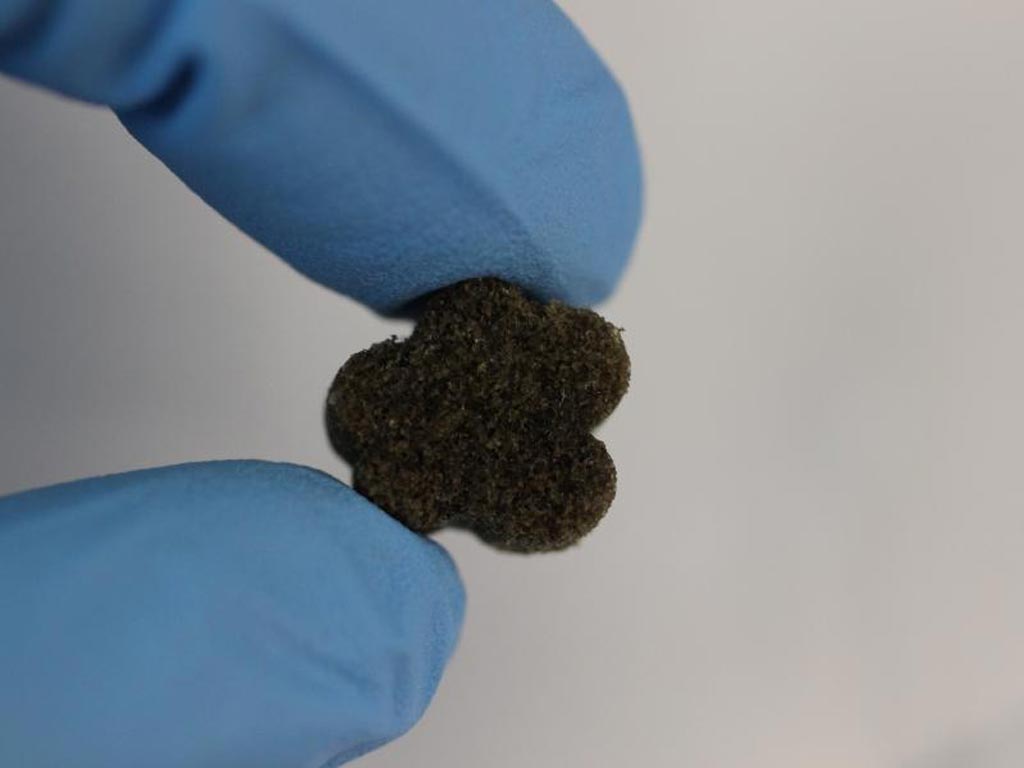 Subsequent cooling causes the scaffold to lock in its temporary shape within the defect. Once in place, the SMP exhibits an interconnected pore morphology and bioactivity that enhance tissue regeneration, thanks to the polydopamine-coating, which promotes superior bioactivity, osteoblast adhesion and proliferation, osteogenic gene expression, and extracellular matrix (ECM) deposition. The formation of hydroxyapatite naturally regenerates bone that eventually replaces the foam with de-novo bone.
"The approach has a number of advantages, particularly when contrasted with other options under research, such as 3D printing methods," said professor of biomedical engineering Mariah Hahn, PhD, of RPI. "A moldable bone-promoting scaffold could have broad use if it's successful. It takes advantages of the body's own healing ability, and it's a low-cost, 'off the shelf' solution that would not need to be pre-tailored to the individual defect."
"Rigid bone graft cannot be readily manipulated to fit within the irregularly shaped bone defect. Due to the lack of fit and good contact with neighboring bone tissue, defect healing is compromised. This is like trying to fill in a missing puzzle piece with the wrong piece," said associate professor of biomedical engineering Melissa Grunlan, PhD, of TAMU. "These bone defects can cause tremendous functional problems and aesthetic issues for individuals, so it was recognized that a better treatment would make a big impact."
SMPs include foams, scaffolds, meshes, and other polymeric substrates that have the ability to return from a deformed (temporary) state to their original (permanent) shape induced by an external stimulus such as temperature change, an electric or magnetic field, light, or a solution. Similar to polymers in general, SMPs also cover a wide property-range from stable to biodegradable, from soft to hard, and from elastic to rigid, depending on the structural units that constitute the SMP.
Latest Surgical Techniques News
Other channels