SAVR Procedure Tied to Higher Risk in Seniors
By HospiMedica International staff writers
Posted on 13 Apr 2018
Elderly patients who undergo a surgical aortic valve replacement (SAVR) procedure suffer a considerably higher mortality rate, according to a new study.
Researchers at Université Laval (Quebec City, Canada) conducted a study in 672 consecutive, unselected SAVR patients (mean age 72 years, 61.5% male) undergoing SAVR in order to appraise long-term clinical outcomes, with a focus on structural valve degeneration (SVD), which the researchers defined as an increase in sub-clinical or clinical transvalvular pressure gradient, a decrease in valve area, and/or new-onset aortic regurgitation, as based on echocardiographic criteria. All patients were followed for a median time of 10 years.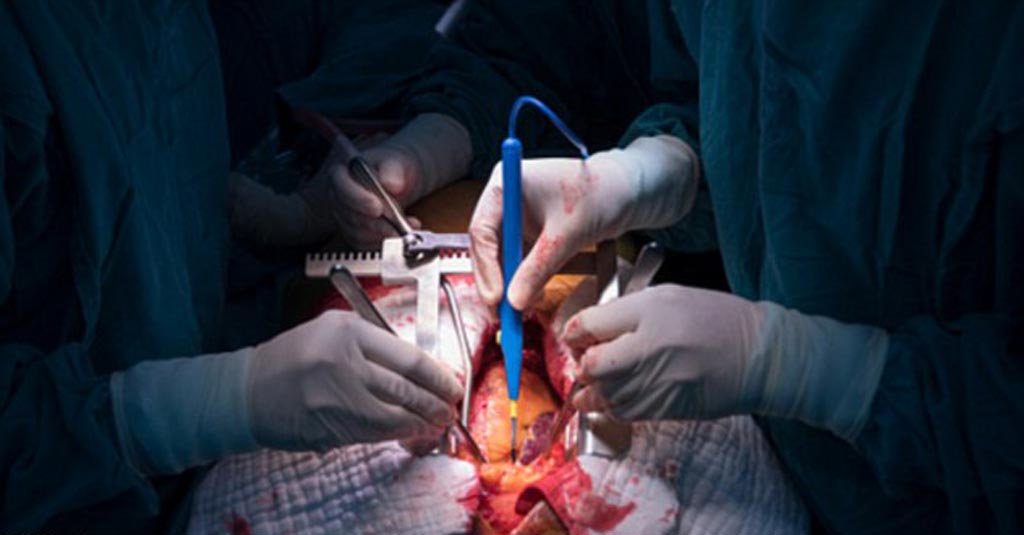 The results revealed that 432 of the patients (64.3%) died during the study. Older age, left ventricular dysfunction, atrial fibrillation (AF), chronic obstructive pulmonary disease (COPD), greater body mass index (BMI), and diabetes mellitus were associated with an increased mortality risk. Clinically relevant SVD occurred in 6.6% of patients, but 30.1% had subclinical SVD. A specific aortic bioprosthesis was independently associated with clinically relevant SVD, resulting in 83% undergoing reintervention. The study was published in the April 3, 2018, issue of the Journal of the American College of Cardiology.
"The 10-year mortality rate in elderly SAVR recipients of a bioprosthetic valve was considerable, chiefly determined by their older age and the presence of comorbidities," concluded lead author Tania Rodriguez-Gabella, MD. "These results provide contemporary data on long-term clinical outcomes and SVD post-SAVR, and they should be taken into consideration when evaluating late clinical outcomes and valve durability after transcatheter aortic valve replacement."
Current guidelines recommend either transcatheter aortic valve implantation (TAVI) or SAVR in patients at high surgical risk, but suggest SAVR over TAVI for lower risk patients. Despite this recommendation, TAVI is becoming an increasingly popular alternative to open surgery, as it does not require thoracotomy or a heart-lung machine. TAVI involves a percutaneous intervention (PCI) via a catheter containing the replacement valve through the groin or chest; the new valve is pushed into the correct site where the surgeon expands it into position.
Related Links:
Université Laval

Latest Surgical Techniques News
Other channels