Seizure Induction Helps Guide Epilepsy Surgery
By HospiMedica International staff writers
Posted on 25 Jun 2019
Cortical stimulation in order to induce seizures appears to identify the epileptic generator as reliably as spontaneous seizures do, according to a new study.
Researchers at McGill University (Montreal, Canada), Grenoble-Alpes University Hospital (France), and Osaka University (Japan), analyzed data on 103 patients (52.4% female, mean age 31 years) with drug-resistant epilepsy who underwent stereoelectroencephalography (SEEG) between 2007 and 2017. In all, 57.3% underwent cortical stimulation and surgical resection of the epileptogenic zone. The researchers then assessed whether removal of the epileptogenic zone was associated with a good surgical outcome.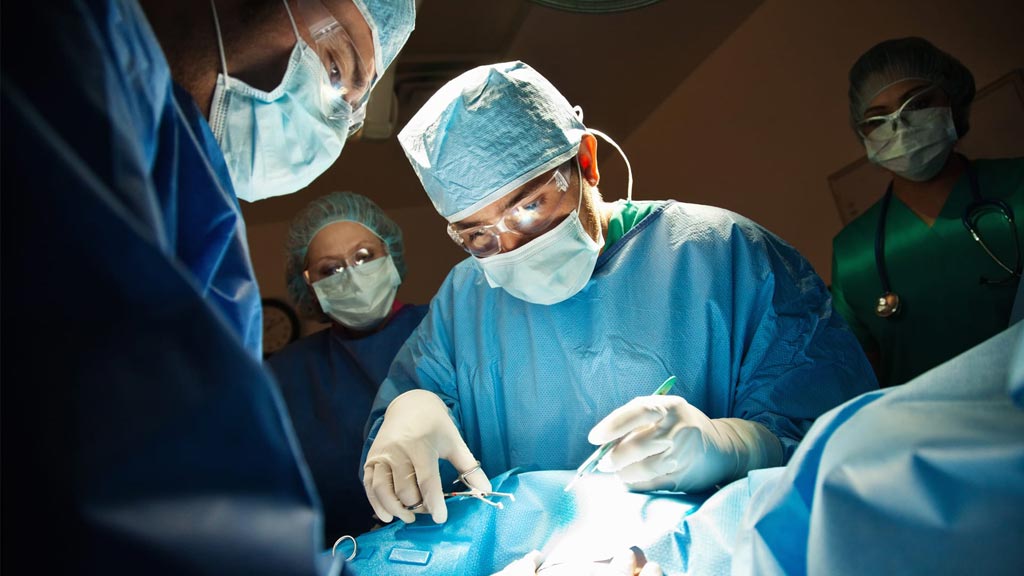 The results showed that the percentage of patients with cortical stimulation-induced electroclinical seizures was higher in the good outcome group (70.5%) than in the poor outcome group (47.5%); the percentage of the resected contacts correlated with surgical outcome. Similar results were observed for spontaneous seizures, with 57.1% of those in the cortical stimulation-induced seizure group in the good outcome group, compared to 32.7% of those that did not undergo cortical stimulation. The study was published on June 10, 2019, in JAMA Neurology.
"This study shows we can be sure that we've found the hot spot that needs to be resected by using the stimulation, and we can get much quicker results than waiting for spontaneous seizures, which can take weeks," said lead author Birgit Frauscher, MD, of McGill University. "Now we know that stimulation-induced seizures are very similar to spontaneous seizures, we can reduce hospital time. Instead of being in hospital for two weeks, patients can maybe be there for 48 or 72 hours, and we only need to record maybe one additional spontaneous seizure, and not several."
First line therapy for epilepsy involves treatment with anticonvulsive drugs, and most patients will respond to one or two different medication trials. However, in up to one third of patients, medications alone will be unable to eliminate seizures, or cause unacceptable adverse effects. In such patients, work-up for the feasibility of epilepsy surgery is considered. The surgery involves a neurosurgical procedure where the focal area of the brain involved in the seizures is either resected, disconnected, or stimulated. The goal is to eliminate seizures or significantly reduce seizure burden.
Related Links:
McGill University
Grenoble-Alpes University Hospital
Osaka University


Latest Surgical Techniques News
Other channels