Biological Sealant Stems Moderate Bleeding During Surgery
By HospiMedica International staff writers
Posted on 01 Jul 2019
An innovative airless spray delivers the clotting proteins fibrinogen and thrombin to stop bleeding when standard bleeding control techniques, such as sutures, are impractical.
The Ethicon Endo-Surgery (Ethicon; Cincinnati, OH, USA) Vistaseal Open and Laparoscopic dual applicators (available in 35 cm and 45 cm lengths) combine biologics with device technology to address mild to moderate surgical bleeding. The airless spray products are the result of a broad partnership between Ethicon and plasma-derived medicine manufacturer Grifols (Barcelona, Spain), which developed the human fibrin sealant for use when standard bleeding control techniques are inadequate.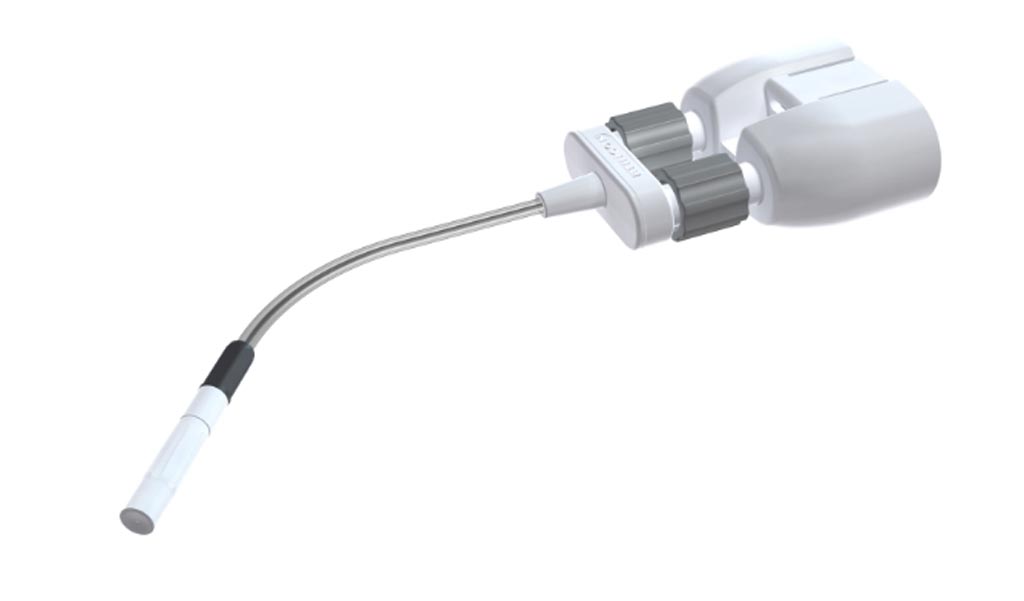 The thrombin-catalyzed conversion of fibrinogen to fibrin consists of three reversible steps, with thrombin being involved in only the first step, which is a limited proteolysis to release fibrinopeptides (FpA and FpB) from fibrinogen to produce the fibrin monomer. In the second step, the fibrin monomers combine to form intermediate polymers through noncovalent interactions. In the third and final step, the intermediate polymers aggregate to form the fibrin clot, which stems the bleed.
"Ethicon's biosurgery portfolio offers a broad array of technologies that address intraoperative bleeding, which is among the most difficult challenges facing surgeons and their patients," said Oray Boston, president of worldwide biosurgery at Ethicon. "Our partnership with Grifols will leverage our strengths in device technology, with Grifols' strengths in plasma-derived medicines to expand our portfolio and accelerate innovation in the fast growing field of biosurgery."
"Grifols is committed to applying its plasma leadership to its collaboration with Ethicon, whose strengths in device technology and market success in reaching millions of patients worldwide enable us to make important advances in biosurgery and the control of surgical bleeding," said Eduardo Herrero, president of Grifols Bioscience.
Johnson & Johnson (JNJ; New Brunswick, NJ, USA), the parent company of Ethicon, estimates that between one- and two-thirds of open surgery procedures experience disruptive bleeding events, with potentially harmful complications from both fluid and air leaks. In addition, they say that these numbers are expected to rise as more patients present with comorbidities and other factors (such as aspirin and blood thinners) increase the risk of surgical bleeding, due to an aging population.
Latest Surgical Techniques News
Other channels