Uterine Fibroid Embolization Results in Fewer Complications
By HospiMedica International staff writers
Posted on 11 Apr 2019
Uterine fibroid embolization (UFE) can treat uterine fibroids with fewer complications than surgical myomectomy, according to a new study.
The retrospective study, by researchers at Kaiser Permanente Southern California (KPSC; Pasadena, USA) involved 863 patients with uterine fibroids treated from 2008 to 2015; of these, 451 patients underwent UFE, and the rest a myomectomy. The patients in the UFE group were older (mean age 45 years) than the myomectomy group (39 years), and more of them had multiple and smaller fibroids. The study results showed that women who had myomectomy had a 2.9% rate of blood transfusion, significantly higher than the 1.1% rate for women who had UFE; but 27 patients in the UFE group had adenomyosis, compared to eight patients in the myomectomy group.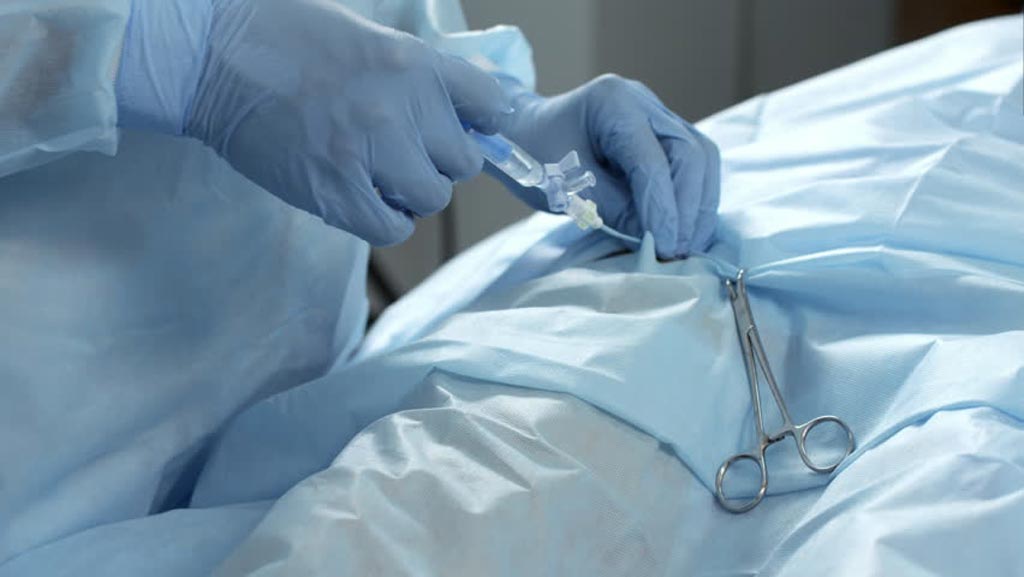 In women with pre-procedural anemia, both groups experienced a statistically significant improvement in mean hemoglobin one year after the initial procedure. UFE also resulted in a significantly higher rate of symptomatic improvement in menorrhagia (75.4%) than in the myomectomy group (49.5%). Overall secondary intervention and miscarriage rates were not significantly different between the two groups. The study was presented at the Society of Interventional Radiology (SIR) annual scientific meeting, held during March 2019 in Austin (TX, USA).
"Women with uterine fibroids often are not fully informed of their treatment options, or lack understanding. This point was brought home in a recent survey showing that more than two in five women who have been diagnosed with uterine fibroids have never heard of UFE," said lead author and study presenter Jemianne Bautista-Jia, PhD. "Women have multiple options available to treat uterine fibroids, and UFE is a beneficial option. UFE is minimally invasive, produces less pain, requires a shorter recovery time, and allows women to get back to their lives sooner."
A uterine fibroid (leiomyomata) is a benign tumor that originates from smooth muscle (myometrium) in the uterus. The fibroids are often multiple, and if the uterus contains too many to count, it is referred to as diffuse uterine leiomyomatosis. Uterine fibroids are the most common benign tumors in females and typically found during the middle and later reproductive years. While most are asymptomatic, they can grow and cause heavy and painful menstruation, painful sexual intercourse, and urinary frequency and urgency.
Related Links:
Kaiser Permanente Southern California

Latest Women's Health News
Other channels