Episiotomy Reduces Severe Perineal Tears during Childbirth
By HospiMedica International staff writers
Posted on 28 Oct 2019
Episiotomy during vaginal births assisted by forceps or vacuum delivery reduces obstetric anal sphincter injury (OASI), according to a new study.
Researchers at Karolinska Institutet (KI; Solna, Sweden), the University of British Columbia (UBC; Vancouver, Canada), and King Saud University (Riyadh, Saudi Arabia) conducted a retrospective cohort study of 2,570,847 singleton infant deliveries at term gestation in Canadian hospitals (excluding Quebec) between 2004 and 2017. The aim of the researchers was to characterize temporal trends in episiotomy--a surgical cut made at the opening of the vagina during childbirth--frequence, and to quantify the association between episiotomy and OASI in woman with spontaneous and operative vaginal deliveries, after controlling for confounders.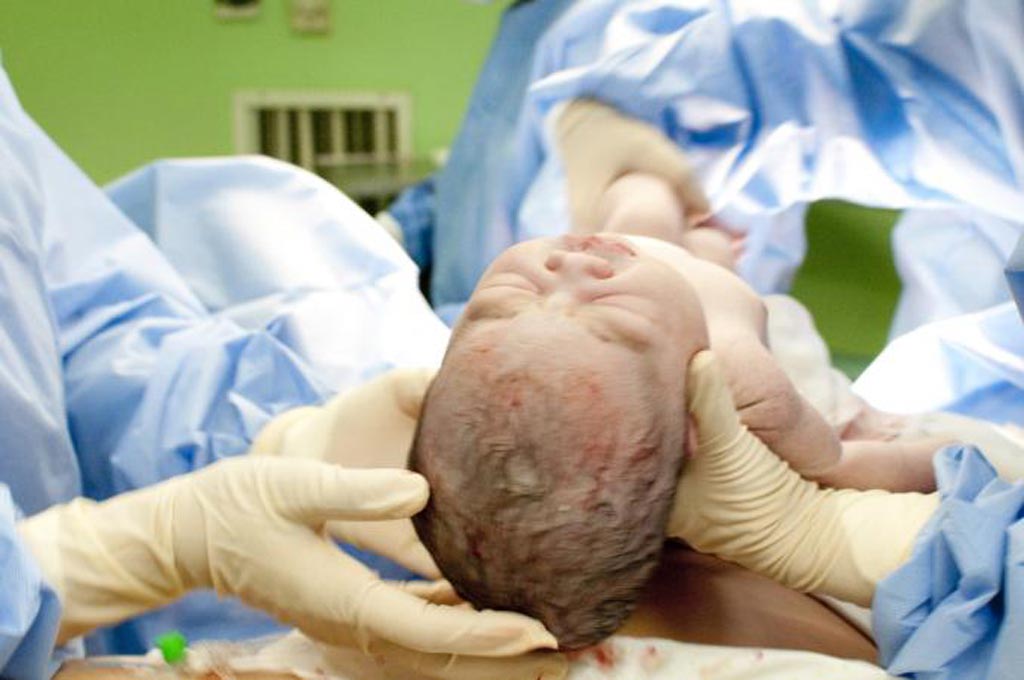 The results revealed that episiotomy use declined significantly among operative vaginal deliveries between 2004 (53.1%) and 2017 (43.2%), as well as in spontaneous vaginal deliveries (13.5% and 6.5%, respectively). Episiotomy was also associated with higher rates of OASI in spontaneous vaginal deliveries (4.8% with episiotomy versus 2.4% without). In contrast, however, it was associated with lower OASI rates among forceps deliveries in nulliparous women and in women with vaginal birth after cesarean, but not among parous women without a previous cesarean. The study was published on October 21, 2019, in the Canadian Medical Association Journal (CMAJ).
"The recommendation to move away from routine episiotomy among spontaneous vaginal deliveries has been overgeneralized to apply to all vaginal deliveries, including operative vaginal delivery, where there may be a benefit," concluded lead author Giulia Muraca, MD, of UBC and KI. "Generalizing the episiotomy guidelines for spontaneous vaginal delivery to women with operative vaginal delivery can cause harm, particularly in women delivering their first child and in women having a vaginal birth after cesarean."
OASI, defined as third- and fourth-degree perineal laceration, is a maternal morbidity that may occur during vaginal delivery and lead to short- and long-term complications including perineal pain, infection, diminished sexual function, incontinence, abscess formation, and rectovaginal fistulae. Obstetric anal sphincter injury is the most common cause of fecal incontinence among women, and, while primary surgical repair after delivery can reduce pelvic floor dysfunction, the mean rate of anal incontinence reported after primary repair is 39%.
Related Links:
Karolinska Institutet
University of British Columbia
King Saud University

Other channels